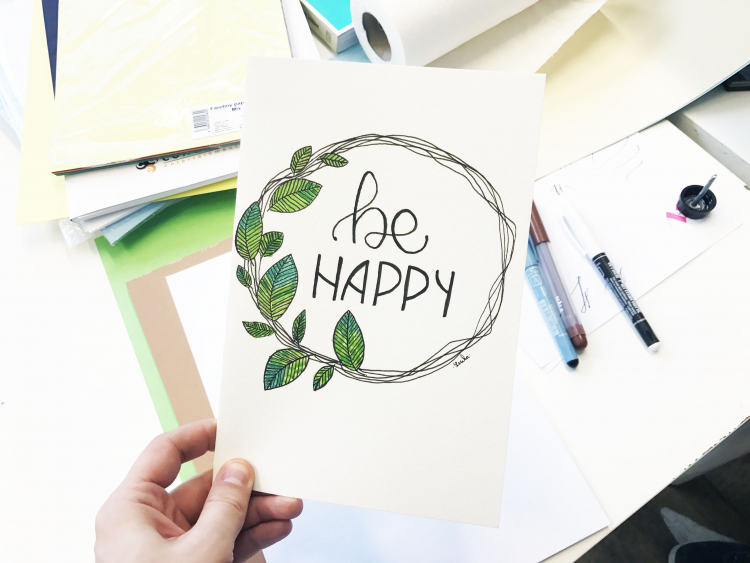 Když se podíváme na víc videí o kaligrafii, můžeme tak shromáždit na jednom místě dobré myšlenky, které pomohou dosáhnout krásného výsledku. Jak napsat dílko a přivést ho na fajn úroveň?
Stojí za to začít se skicami a náměty, abyste se zamysleli nad složením a stylem a protrénovali jste ruku. S největší pravděpodobností ani mistři v oboru na první pokus nenakreslí písmena tak pěkně, jak si představují. Jde o normální proces, který zahrnuje určitý počet opakování. Díky tréninku přichází kvalita. Když si vše nejdříve naskicujete, nečeká vás nepříjemné překvapení, že se vám celé slovo nevešlo, nebo že omylem vynecháte písmenko.
Chcete-li napsat písmo á la brush skript, použijte radši štětec. Každý nástroj má své vlastnosti a bez ohledu na to, jak krásně napodobňujete, bude přirozeněji vypadat psané štětcem, než perem. Kromě toho se dá snadněji měnit tloušťka a získáte efekty, jako jsou inkoustové skvrny nebo nepravidelné čáry.
Při práci s letteringem se vám bude velmi hodit pauzák. Ke slovům, které se vám povedly, můžete přidávat zajímavé prvky.
Před převodem do vektorů je lepší napsat slovo nebo frázi, a pak obtáhnout křivkami. Písmena se stanou přirozenějšími a rovnějšími. Kreslení přímo ve vektorech je poměrně obtížné.
Stojí za to nashromáždit sbírku inspirativních obrázků, předloh a dokonce i jednotlivých písmen. Okouknete prvky, a potom můžete kreslit z hlavy.
U nás na kurzu moderní kaligrafie a letteringu máme skvěle sestavený program a všechny potřebné pomůcky i materiály! Přihlaste se na kurz pod vedením nejšikovnějších lektorů a začněte tvořit vlastní kompozice!