Chcete už dávno tvořit? Pryč se strachem, začněte kreslit a malovat!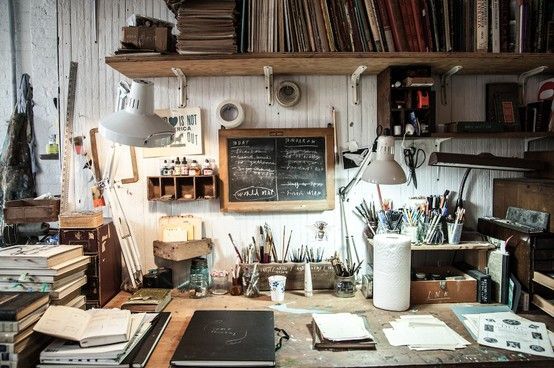 Myslíte na to, že byste vzali štětec nebo pastelky a šli něco namalovat, ale přepadne vás strach z neúspěchu? Jestli jste jedním z těch, kdo má obavy začít, čtěte dál. Příjemně vás překvapí hned několik faktů o kreslení. Třeba vám pomohou v odstranění zábran a vezmete tužku do ruky ještě dnes!
Dobrá zpráva je, že i umění je řemeslo. To znamená, že se dá kreslení i malování naučit! Každé řemeslo má svá jasná pravidla a zákonitosti. Stejně tak tvorba. Přece i při hře na hudební nástroj vám nejdříve musí vysvětlit, jak na to, a pak teprve můžete trénovat.
Také jde začít v jakémkoli věku. No ano, ať se rozhodnete pro tvorbu před 18. narozeninami, nebo se do toho obujete třeba ve svých 70 letech, půjde to. Hlavní je nadšení a chuť malovat! Navíc kreativní trénink mozku zpomaluje proces stárnutí. Takže všichni umělci, i ti začínající, zůstanou duchem mladí :).
Kreativitu můžeme procvičit a zlepšovat. Každá dovednost se zlepšuje cvičením, proč by tedy měla být právě kreativita výjimkou? Už samotným čmáráním totiž zapojíte mozek jinak, než obvykle. A hned cvičíte. Jednoduché, že?
Kreslení se musí trénovat a získávat v něm praxi. Profesionální umělci také začínali! Ke svým výsledkům se prostě postupně propracovali. Zkoušeli to znovu a znovu a dělali chyby. Chybami se nejlépe učí, což v umění platí dvojnásob.
Tvorba má smysl! Funguje u lidí jako uvolňovač emocí. Takovou funkci v sobě nosí každý, aby mohl dobře nakládat se svými pocity. Stačí svého vnitřního umělce odkrýt. A jak jinak, než malováním! Stačí to zkoušet a postupně se zlepší i vaše vnímání a empatie.
Talent v sobě objevíte, věřte si. Chce to jen trochu cviku a kvalitní vedení! Svěřte se do rukou těch nejmilejších a nejšikovnějších lektorů. Už žádné strachy! Ve výtvarné škole Draw Planet si vyberete kurz třeba i pro úplné začátečníky: https://www.drawplanet.cz/kurz/kurz-kresleni-a-malovani-pro-uplne-zacatecniky/ .
Tak hurá na to :).