Módní ilustrace. Sophie Griotto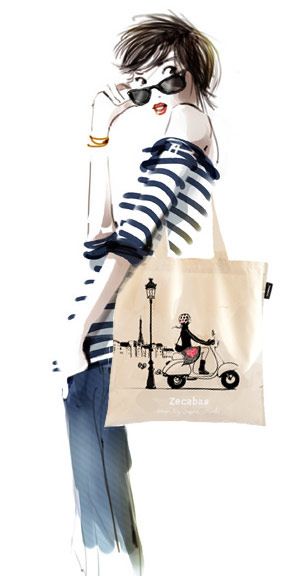 Jak se módní čili fashion ilustrace liší od obvyklé ilustrace? Je potřeba získat specializované vzdělání nebo stačí mít pro módní kresbu vášeň?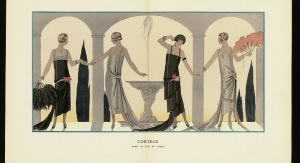 Moderní fashion ilustrace se zrodila ze skic prvních módních návrhářů. Pomocí náčrtků návrháři slaďovali své nápady se zákazníky. Bylo to o mnoho levnější než pokaždé šít model z látky.
Pozdější módní kresby se začaly používat v reklamách na nové kolekce a v časopisech jako Vogue, Life, Harper Bazaar, La Gazette du Bon Ton.
Nyní je módní ilustrátor plnohodnotnou profesí. Talentovaní umělci s originálním podáním obrázků hledají reklamní agentury, módní domy, butiky a časopisy.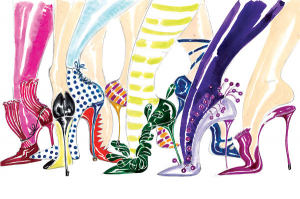 Vzdělání módního ilustrátora se liší od běžného výtvarného vzdělání. Důležité je nejen umět kreslit, ale také znát trh zvenčí, chápat jeho tendence a vytvářet obchodní kontakty.
Práce módního ilustrátora je o vytváření skic, obrázků, knih, ilustrací, reklamy, fashion obálky. To znamená, že díla musí být jasná, zářivá, s důrazem na sémantické detaily obrazu.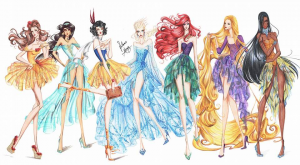 Módní ilustrátoři kreslí:
Celé modely na postavě
Detaily modelu a portréty
Kosmetiku a parfémy
Šperky a doplňky
Vzory textilií a materiálů
Módní ilustrace je poptávána nejen v designu oblečení. Můžete kreslit různé značkové věci a doplňky, parfémy a kosmetiku.


Umělci často spolupracují s reklamními agenturami a navrhují sezónní kampaně značek: plakáty, billboardy, výlohy, dekor v obchodech.
Tradiční ilustrátoři kreslí na papír – pro každý materiál mají své vlastní druhy. Nejběžnějšími uměleckými nástroji jsou inkoust, akryl, akvarel, designérské fixy. Ty umožňují obrazu předat dynamiku a jas.

Pokud autor upřednostňuje vytváření nebo zpracovávání výkresů v elektronické podobě, musí umět pracovat v grafických editorech, alespoň v Adobe Photoshopu a Adobe Illustratoru.
Nejčastěji však ilustrátoři kombinují obě metody práce – nejprve kreslí módní skici ručně a poté je upravují v programu.

Tímto způsobem pracuje I fashion ilustrátorka Sophie Griotto. Narodila se v roce 1975 ve městě Ales, na jihu Francie.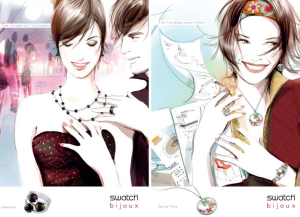 Studovala design oděvu. Její kreativní cesta začala v Nimes, Toulouse a Paříži ilustracemi a kresbami pro různá malá vydavatelství. Nyní vytváří ilustrace pro historické motivy některých módních časopisů a knih.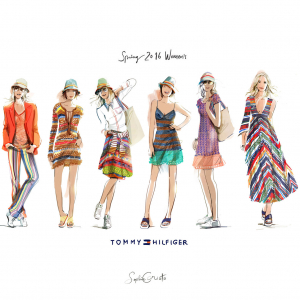 Máte v hlavě módní nápady? Chtěli byste je dát konečně na papír? Ukážeme Vám, jak se tvoří ve stylu fashion ilustrace!