Lidské proporce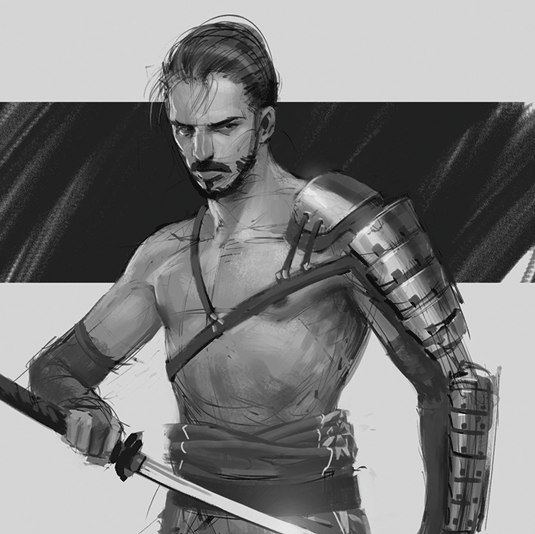 ZákladyPro kreslení postavy člověka je zásadní zapamatování si několika klíčových způsobů měření a porovnání částí těla. Nejužitečnější a nejrozšířenější metodou pro měření a udržení poměrů při kreslení je použití hlavy jako měřítka (výška a šířka).
Standardní růst člověka se vejde přibližně do 8 hlav. Základní pokyny pro dělení částí těla od temena k chodidlu jsou následující:
Od vrcholu hlavy až po dolní část brady;
Od brady po bradavky;
Od bradavek po pupek;
Od pupku až po sponu stydkou.
Od spony stydké po kolena jsou to 2 hlavy. Od kolen po chodidla, také 2 hlavy.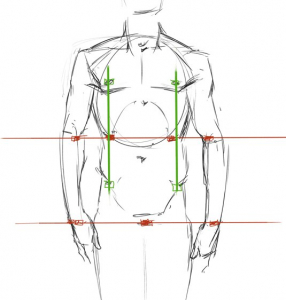 Jedná se o jeden z hlavních způsobů rozdělení trupu, ale existují i další způsoby, které jsou pro nakreslení člověka užitečné. Abyste dosáhli lepších výsledků při zachycování postavy, studujte knihy o anatomii, dokonce pomůže I fotografovaní lidí, kteří již dosáhli plného růstu.
Vizualizace
Než nakreslíte nějakou pózu, dobře si ji ve své hlavě představte. Naše mysl je naprogramována tak, aby vytvořila realistické proporce. Dobrým příkladem budou naše sny, ve kterých lidé vypadají docela reálně. Pokud si dokážete představit pózu v hlavě, pak bude její naskicování otázkou času a techniky, stejně jako správného použití hlavy jako měřítka.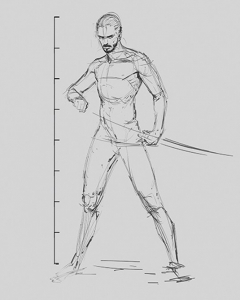 Zobrazení oblečení
Všechny tyto rady poslouží i jako dobrý základ k zobrazování oblečení na postavě. Přirovnali bychom to ke stavění domu: krásná fasáda nezlepší nic, pokud jsou špatně položené základy. Pokud je slabý základ, vzniknou jen trosky.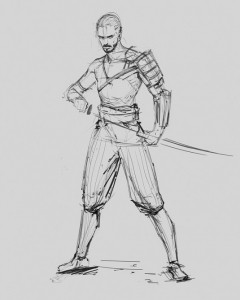 Detaily
Jakmile vyřešíte všechny problémy s proporcemi a oděvem, cvičte se ve vizualizaci detailů. Mnoho umělců přeskakuje základní body a okamžitě vytváří postavy s velkým počtem detailů, špatnými proporcemi a špatnou anatomií. Buďte trpěliví a vaše práce se vyplatí!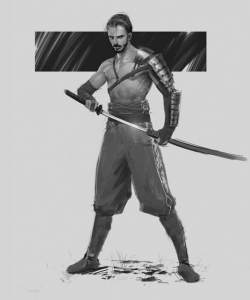 Pokud byste se chtěli více věnovat kreslení lidské postavy, přihlaste se do Kurzu figurální kresby v Draw Planet! V kurzu budeme kreslit podle živých modelů, což je pro získání praxe úplně nejlepší! https://www.drawplanet.cz/kurz/kurz-figuralni-kresby-portretu/