Postupná kresba kocoura barevnými pastelkami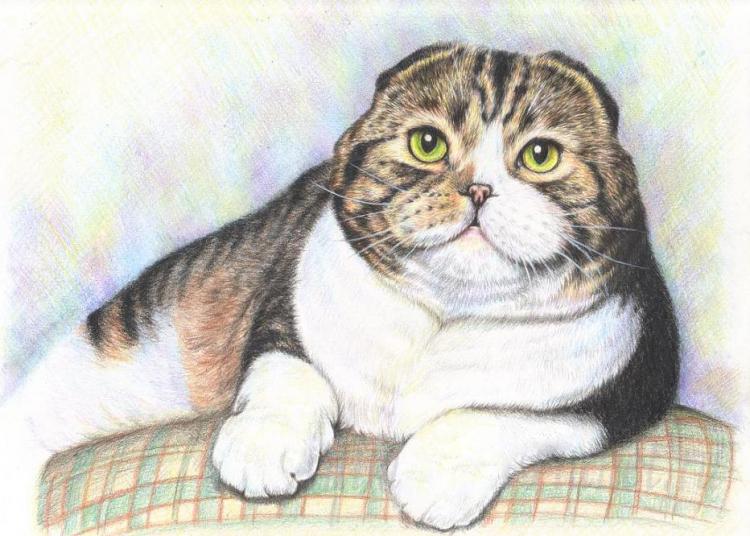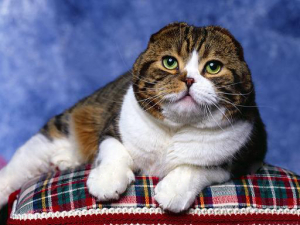 Krok 1.
Nejprve nakreslíme do obrysu několik tmavých pruhů. Poté prokreslíme oči.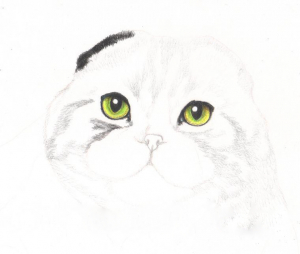 Krok 2.
Zakreslíme zornice černou barvou a zanecháme bílý odlesk v oku. Hlavní barvou duhovky bude citronově žlutá. Poté přidáme další odstíny: pár zelených a hnědých.

Krok 3.
Začínáme šrafovat tvář. Nejprve žlutou tužkou, pak přidáme odstíny hnědé a oranžové a budeme šrafovat po směru růstu srsti. Jako poslední přidáme černou. Během tohoto procesu přidáváme barvy, dokud nejsme s výsledkem spokojeni.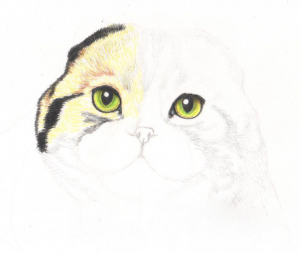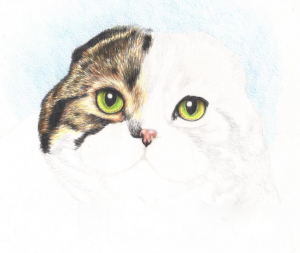 Krok 4.
Černé pruhy šrafujeme velmi hustě, bez mezer. Hlavní je šrafovat po směru růstu srsti. Podél okrajů černých částí přidáme ještě tenké chloupky, aby tmavé pásy srsti nevystupovaly příliš ostře z okolních částí. Vytvoříme lehké přechody.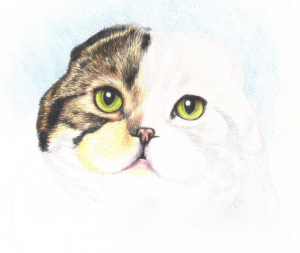 Krok 5.
V místech, kde je srst na hlavě bílá, použijeme trochu fialové a modré.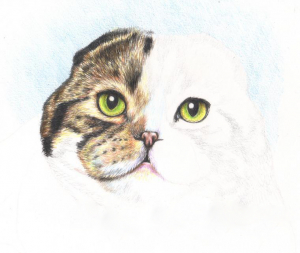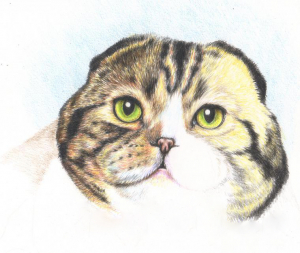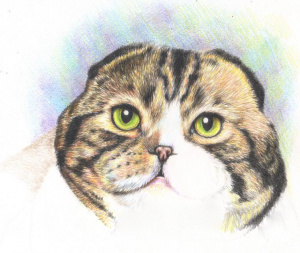 Krok 6.
Na zádech a nohách nakreslíme jemné chloupky. To způsobí, že bude srst vypadat měkčí a načechranější.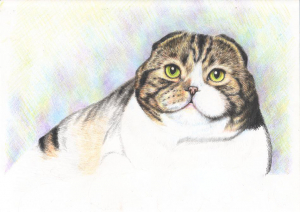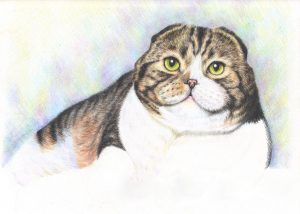 Krok 7.
V bílé srsti se vždycky nacházejí různé odstíny, takže pro hruď a tlapky použijeme šedou, žlutou, modrou a purpurovou barvu. Pro vousky nepoužíváme tužku ale bílý kvaš, který nanášíme tenoučkým štětcem.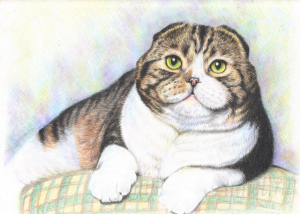 Krok 8.
Hotový, krásný a tlustý načechraný kocour 🙂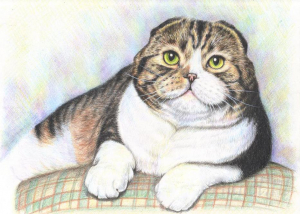 Barevné pastelky už dávno nejsou jenom dětskou pomůckou. Dají se s nimi vytvořit opravdu parádní realistická díla. Na kurzu barevné kresby pastelkami v Draw Planet se budeme věnovat i detailní kresbě srsti a peří a také si vyzkoušíme akvarelové pastelky Inktense. Už to neodkládejte a přihlaste se na kurz!
https://www.drawplanet.cz/kurz/kurz-pastelek-barevna-kresba-pro-zacatecniky/