Realistická kresba. Odkud začít?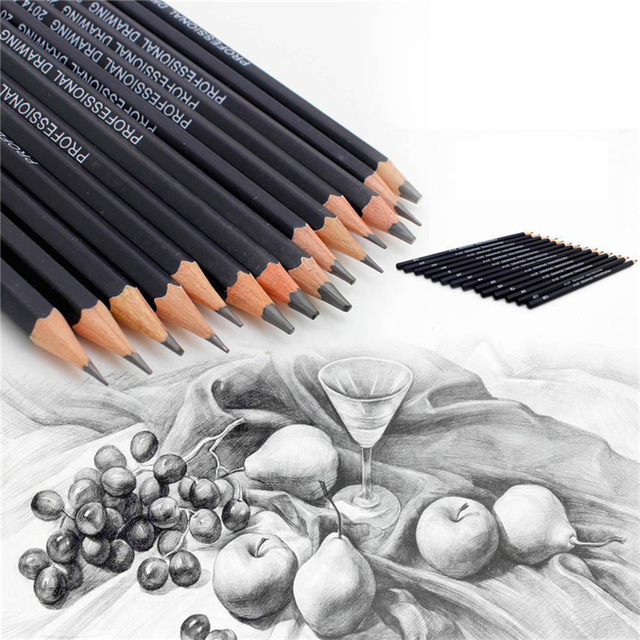 Umět kreslit objekty i živé bytosti tak, aby vypadali realisticky, na ostatní vždy dobře zapůsobí. Navíc pochopit základy takové kresby není nic složitého a díky praxi se v ní můžete snadno stát mistrem.
Nejjednodušší způsob, jak se to naučit, je kreslit podle něčeho reálného. Může to být jakákoli věc z vašeho bytu, může to být osoba nebo třeba krajina. Při kreslení toho, co vidíte, budete schopní se výrazně zlepšit. Naučí to Vás mozek rychle a efektivně vnímat nejdůležitější podněty. Začínejte však vždy od základních tvarů a proporcí a až budete s jejich podobou spokojení, pusťte se do detailů.
Pokud z nějakého důvodu nemůžete kreslit podle modelu, nebo se jen bojíte, že se člověk bude moc pohybovat, můžete kreslit i podle fotky. To platí, i pokud byste se chtěli propracovat k hyperrealistické kresbě, ale ještě na to nemáme dostatek dovedností. Při kreslení z fotografie můžete prostudovat zachycený okamžik a pracovat vlastním tempem.
Na kreslete to, co opravdu vidíte, ne to co si myslíte, že vidíte.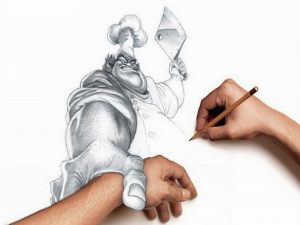 Jednou z hlavních složek realistického kreslení je jistota, že kreslíte přesně to, co vidíte, a ne to, co si myslíte, že vidíte. Náš mozek má tendenci generalizovat obrazy a trochu si je přetvářet.
Existuje ale jednoduchý způsob jak nekreslit to, co vám nutí mozek: vyfoťte časopis, otočte ho vzhůru nohama a začnete ho kreslit. Tato technika vám umožní oklamat mozek. Ten si bude myslet, že vidí něco neznámého, a nebude obraz přetvářet. Vy si zvyknete kreslit opravdu jen to, co vidíte.
Pozor si dávejte na specifické detaily, jako jsou uši, nosy, listy stromů a límce košilí. Tyto věci jsme zvyklí v našem vnímání více generalizovat a ignorovat jejich pravý vzhled a detaily. Jestli chcete vytvářet opravdu jedinečné realistické kresby, nezapomeňte nakreslit detaily.
Při kreslení papír s obrázkem pravidelně otáčejte nebo se na dívejte na jeho odraz v zrcadle. Díky tomu uvidíte všechny nesrovnalosti kresby. Obvyklou chybou je nakreslit jedno oko vyš nebo větší než druhé. To se často stává i u lícních kostí. Otočení obrázku vám pomůže takové problémy odstranit.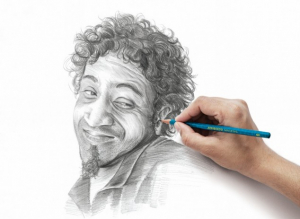 Realistická kresba chce trošku trpělivosti, ale žádný strach! V Draw Planet Vám se vším pomůžeme. Vysvětlíme, jak šrafovat, jak předměty přenášet na papír, nebo kdy použít který materiál. Budeme se věnovat hře světla a stínu, ukážeme si jak zobrazit různé materiály a naučíme se skicovat. Naučit se kreslit je tajným snem snad každého a teď přišel čas si přání splnit!
Přihlaste se na kurz realistické kresby v Draw Planet! Překvapte sami sebe, co všechno dokážete vytvořit pod vedením našich skvělých lektorů 🙂