Linery, propisky, fixy a markery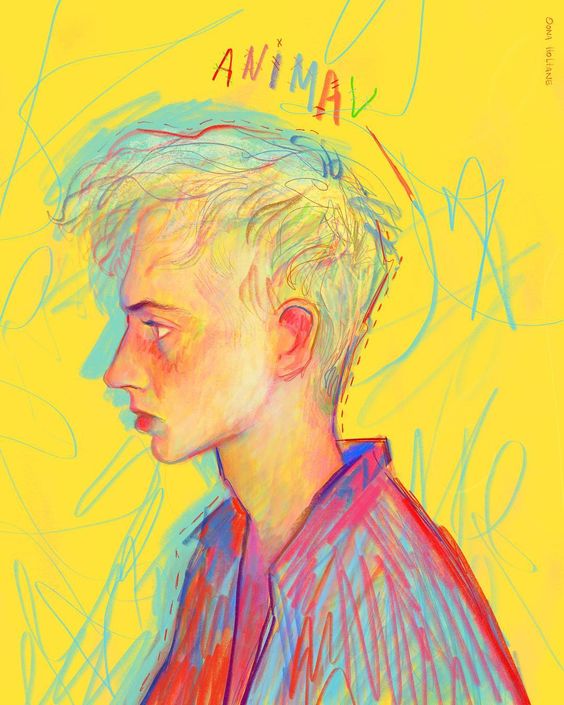 Jistě si všichni ze školy pamatujete gelová pera. Museli jsme si vždy dávat pozor, abychom je nerozmazali rukávem nebo jiným papírem. Linery jsou úplně jiná liga. Linky, které s nimi nakreslíte, jsou okamžitě suché a nedají se rozmazat. Pro rovnoměrně tlusté čáry se liner skvěle hodí. Pokud byste chtěli čáry dělat dynamičtější a měnit jejich tloušťku podle potřeby, doporučujeme použít černou fixu.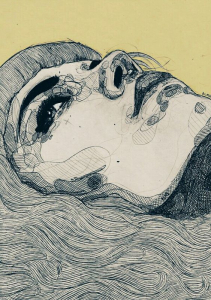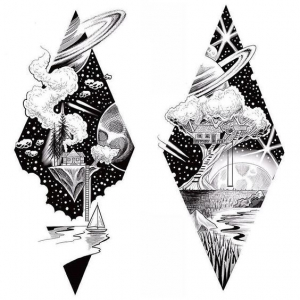 Když už mluvíme o školních letech, nemůžeme vynechat klasické plnicí pero. Takové to, které mění tloušťku čáry podle toho, jak moc na něj tlačíte. Můžete jimi vytvořit krásné grafické a prostorové kompozice. Mimo to je můžete použít ke skicování v počátečních fázích výkresů. Čáry se nedají vymazat a tak vás používání plnicího pera naučí pozornosti i přemýšlení o kompozici dopředu.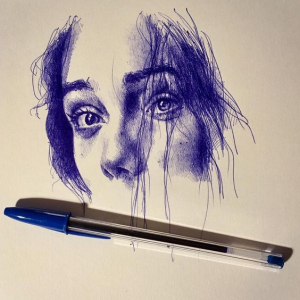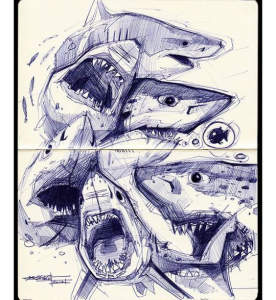 Moderní fixy vás ohromí. Díky možnosti překrývání barevných vrstev dokážete vytvořit jedinečné textury. To co vás v dětství vždy zklamalo, vás nyní okouzlí. Při vybarvování pohádkových hrdinů v omalovánkách bylo nejdůležitější nepřetáhnout fixem obrys. Také nikdo nechtěl, aby se na velkých plochách tvořili tmavší a světlejší linky, podle toho, kolikrát jste přes místo přejeli fixou. V ilustraci je naopak tento efekt fascinující.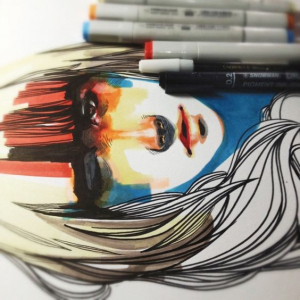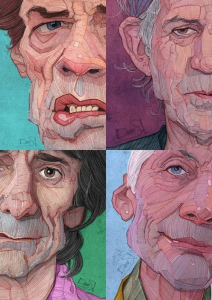 Také tu máme markery s podobnými možnostmi ale divočejšími barvami. Nejvíce využívané byli v urbanistické ilustraci a snad v textech diplomek a dizertací nejlepších mozků světa. 🙂 
Chcete si vyzkoušet všechny tyto pomůcky? Přihlaste se k nám na kurz ilustrace pro začátečníky! Na kurzu vás čeká super program, díky kterému se dozvíte ještě víc o světě a možnostech ilustrace!