Kdy byla vynalezena fixa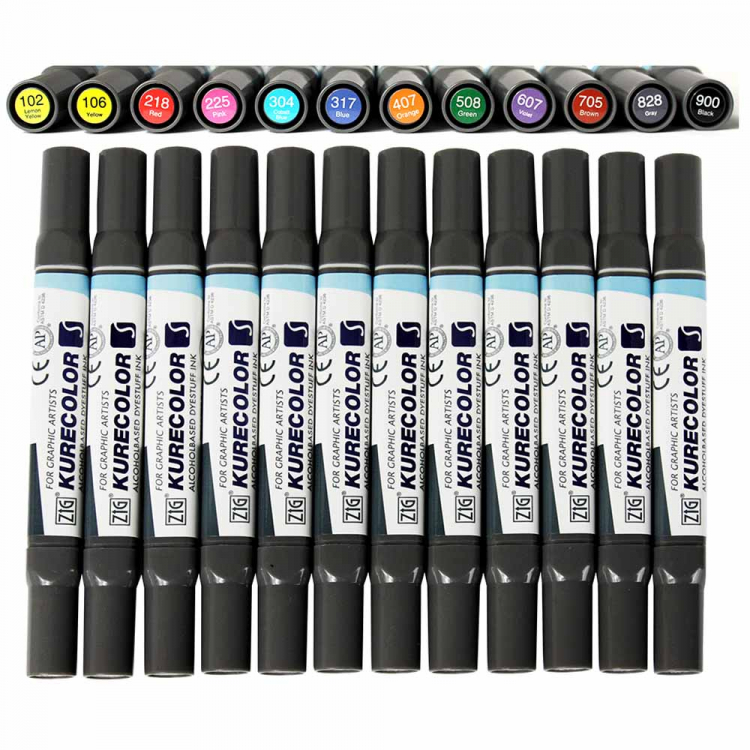 Na konci roku 1959 se v Tokiu objevily první fixy. Byly okamžitě vyprodány.
Japonsko je země kaligrafie. Ke každému japonskému domu patří štětec a lahvička s tuší. Fixa se proto měla stát velmi užitečným nástrojem. Měla zjednodušit kaligrafické psaní, na rozdíl od pera by dokázala vytvářet na papíře i tlusté linky. Přestože byla propagována jako náhrada za kaligrafické štětce, změnila fixa rychle svou specializaci. Ukázalo se, že nový nástroj neumožňuje psát na papír tahem v různých tloušťkách. Jako náhrada tužek pro dětské kresby byla však perfektní.
Výrobce si to rychle uvědomil a 17. března 1960 se objevily první sady barevných fix. Od té doby popularita tohoto jednoduchého pera pro kreslení a psaní rychle vzrostla.
Podle složení barvicí kapaliny rozdělujeme fixy na dva typy. Ty, které jsou naplněny inkoustem obsahujícím alkohol a ty s inkoustem na bázi vody. Navenek je můžeme rozpoznat podle konstrukce víčka. Fixy naplněné inkoustem s alkoholem mají ucelené uzávěry, které těsně uzavírají špičku. Fixy s inkoustem na bázi vody jsou vybavené větrajícími uzávěry. První typ je vhodnější pro psaní, druhý pro kreslení. První je považován za "dospělý" nástroj určený pro seriózní práci, druhý za "dětský", protože je bezpečnější.
Ve středověku se prototyp fixy objevil ve formě husího peří. Stejný princip: Brk husího pera byl naplněn inkoustem. Zkosený hrot brku husího pera zanechával na papíře stopu inkoustu.
A přes to všechno je marker vynálezem dvacátého století. A to to není jen jedno psací zařízení, ale máme k dispozici celou rodinu skvělých nástrojů. Markery (popisovače) jsou vlastně fixy určené pro psaní na papíře. Poté máme fixy pro psaní na dřevo a látku i fixy- zvýrazňovače a oddělovače textu.
Jedno z neobvyklých použití fixy lze nalézt i ve zdravotnictví. Existují chirurgické popisovače kůže. Označují se s nimi části těla před chirurgickými operacemi. Inkoust v tomto fixu je nesmazatelný, netoxický a má krásnou fialovou barvu.