Franklin Booth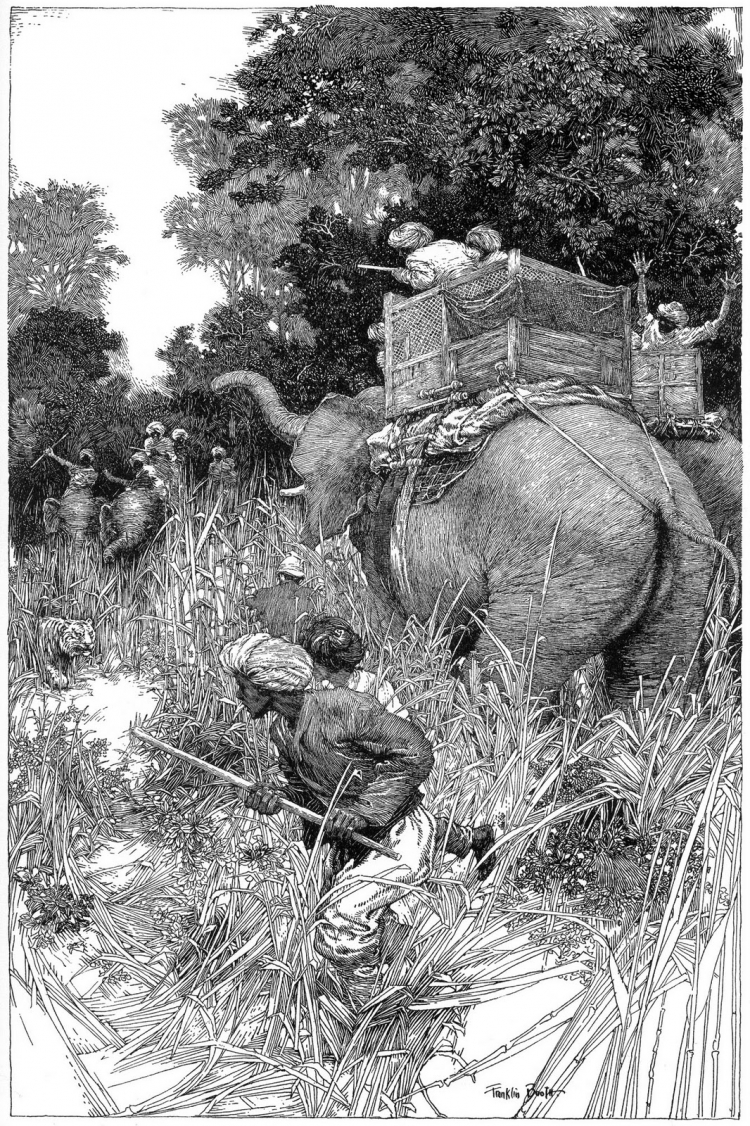 "Franklin Booth bude vždy mnohem lepší, než téměř kdokoli, kdo kdy vzal do ruky pero …"
© Bernie Wrightson
Franklin Booth, (1874 – 1948) byl jedním z nejvýznamnějších a nejvlivnějších amerických umělců devatenáctého a dvacátého století, známý svou vysoce vybranou černobílou ilustrací, provedenou perem a inkoustem.
Neobvyklý postup Booth zvolil vlastně nedorozuměním. Úzkostlivě přesně kopíroval ilustrace z časopisů perem a inkoustem, protože si myslel, že tak byly stvořené i původně. Ve skutečnosti šlo o dřevoryt. Ve výsledku to ale Bootha přivedlo k vytvoření vlastního stylu kresby, který se skládal z tisíců čar, pečlivě umístěných vedle sebe.
Nelze si nevšimnout výrazných obrovských budov a lesů, které se rýsují přes drobounké postavy, klasickou kaligrafii a pokroucené stromy.
Franklin se stal vynikajícím komerčním umělcem. Ilustroval knihy Jamese Reillyho, Marka Twaina, Theodora Dreisera, Meredith M. Nicholson a dalších autorů. Výborná znalost anatomie a pocit plasticity v zastoupení postav, smysl pro drama a dovednost kompozice, to vše pojal Booth naprosto úžasně. Vskutku to byl jeden z největších mistrů s perem a tuší, kteří se narodili v Americe.
Jeho jedinečný styl kreslení, ta vzrušující rozmanitost, se podobá malbě. Evidentně ovlivnil svými pracemi jeho současné i budoucí generace umělců, například Franka Fazetta a Berniho Wrightsona.
"Vždycky jsem obdivoval krásu práce Franklina Bootha a považuji ho za jednoho z nejlepších v americké ilustraci." © Norman Rockwell
"Moderní student, který chce dosáhnout rychlého úspěchu, by měl kopírovat některé jeho ilustrace, přestože užitečné budou pouze pro disciplínu. Dřív jsem ho kopíroval jen z lásky k němu." © Milton Caniff