Co je to vlastně abstraktní umění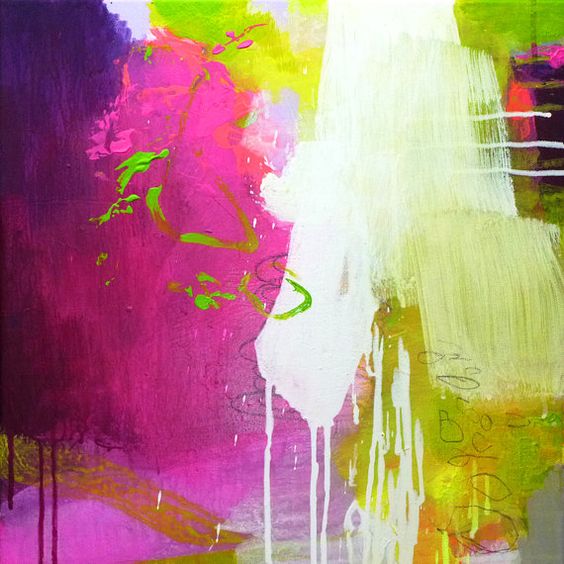 Uchopit a definovat abstraktní umění se zdá nemožné, jde o velmi různorodý směr 🙂 A proto taky dává tolik svobody a radosti!
Ať už mluvíme o formě, tvaru nebo způsobu tvorby, vše je v abstrakci opravdu individuální. Přesto jde rozdělit abstrakci alespoň na dva hlavní proudy.
V prvním případě díla vychází z linky, barvy nebo obrysu či světla, ale neváže se na žádný reálný objekt. Význam má hlavně obsah, tedy sdělení celého díla. Někdy nám pomůže popisek u obrazu a můžeme význam v obraze vidět :).
V druhém případě se naopak vychází z reality, ale nezobrazuje se konkrétně, jen ji umělec velmi zjednodušuje. Předmět je tedy spíše naznačený jeho určitými rysy, které možná v díle najdeme.
Každému je tedy jasné, že názory na jednotlivá díla budou tak různorodé, jak je to vůbec možné. Cení se originalita, vyváženost, i naopak velká nesourodost, jednoduchost i složitost :). Fantazii se tu konečně nekladou žádné meze.
Abyste ale utvořili kvalitní abstraktní dílo, měla by za ním stát určitá myšlenka. Poselství je pravděpodobně ten nejdůležitější rys abstraktního umění! Otevřít nové, nečekané a neotřelé obzory a představit je.
A protože i nápady a kreativita se dají rozvíjet a i cákance barvy se dají profesionálně ovládat, můžete se v Draw Planet naučit i abstraktnímu umění. Na kurzu abstrakce se potěšíte nádhernými barvami i volností ve tvorbě pod vedením těch nejlepších lektorů :).