Co je After Effects vlastně za program?

Adobe After Effects
 je univerzální počítačový program, pomocí kterého můžete upravovat jakékoliv video a také vytvářet vizuální efekty a animaci. Často se používá ve fázi postprodukce v kině a v televizi.
Pomocí Adobe After Effects můžete vytvářet, kombinovat a stylizovat 2D vrstvy v trojrozměrném prostoru. Program Adobe After Effects provádí různé funkce v závislosti na potřebách uživatelů. Například umělec VFX může tento program používat pro 3D renderování. Video redaktor může pomocíAfter Effects vytvořit titulky a animátor jej může použít k vytvoření 2D kreslených postav. Důvodem, proč tolik lidí nemá jasnou představu o tom, co vlastně After Effects dělá, je ten, že dělá tolik věcí najednou. A dělá je dobře.
Navzdory vysoké funkčnosti je After Effects ve své struktuře velmi jednoduchý. Stejně jako všechny programy pro editaci videa, používá tento program systém vrstev. Nejlepší způsob, jak pochopit jak to funguje, je představit si stoh papírů. Papír níže se nezobrazí kvůli papíru nad ním. 
🙂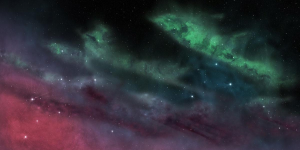 Na co lidé používají aplikaci After Effects?
Knihovna efektů
Co opravdu odlišuje After Effects od všech ostatních video editorů, je rozsáhlá knihovna efektů. Existují doslova stovky vestavěných efektů, které můžete kombinovat, abyste vytvořili neomezený počet všech možných kombinací. Možná to zní příliš dobře, než aby to byla pravda, ale pokud o tom sníte, můžete to v tomto programu uskutečnit.
Efekty modelování
Do programu Adobe After Effects bylo vestavěno 18 simulačních efektů. Tyto modelovací efekty lze použít k vytvoření všeho od deště až po vlasy. Všechny tyto efekty jsou zcela přizpůsobitelné. Když je připojíte k jiným efektům, můžete výrazně rozšířit jejich funkce.
Stylizované efekty, které se nacházejí v After Effects, jsou užitečné při vytváření vrstev videa, které by jinak nebyly možné.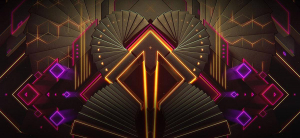 Šablony
Šablony After Effects jsou mocným důvodem, proč většina video redaktorů používá tento program. Mohli byste strávit spoustu svého času, abyste se zlepšili v motion designu. Místo toho vývojáři z celého světa nakonfigurovali filtry After Effects tak, aby uživatelé mohli jednoduše už hotové práce a získat tak úžasné výsledky.
Díky takovým jedinečným designovým funkcím je After Effects vynikajícím programem pro vytváření perfektních titulků pro vaše video projekty. Nástroj "nápisy", zabudovaný do After Effects, pracuje stejně jako ve většině textových procesorů. Nicméně věc, která opravdu umožňuje aplikaci pro titulní návrh, je animační část, která umožňuje uživatelům automaticky animovat znaky, slova nebo řádky v závislosti na tom, co potřebujete.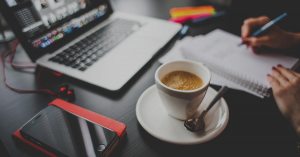 V Draw Planet otevíráme kurz tohoto úžasného programu. Pokud Vás zajímá animace a nechcete jen zhruba vědět co to je ten Adobe After Effect za program, přihlaste se do kurzu a přijďte si program pořádně užít!
https://www.drawplanet.cz/kurz/kurz-animace-adobe-effects-pro-zacatecniky/