Claude Monet "Leknínový ateliér"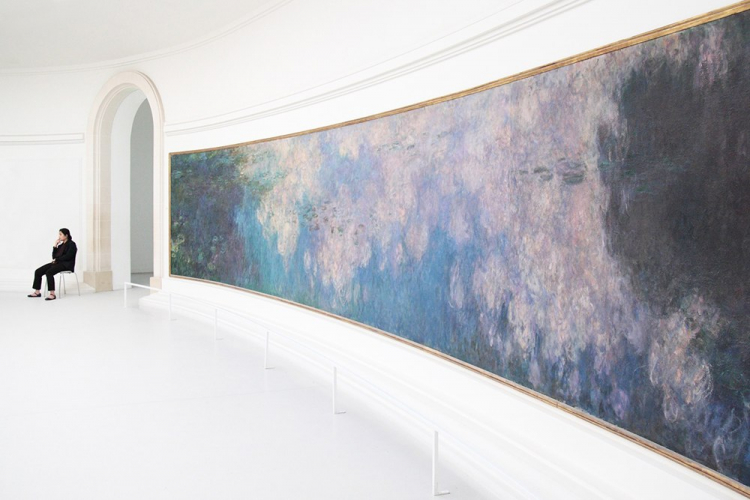 V roce 1916, kdy Claudeu Monetovi bylo již 76 let, vpravo od hlavního domu v Giverny si postavil prostorný ateliér "Water Lily Studio/Leknínový ateliér". Zde umělec uskutečnil svůj poslední velkolepý záměr, vytvořil panely se zobrazením leknínů a vytvořil kruhové panorama o obvodu 70 m.
Tyto obrazy daroval Francii. Byly umístěny ve speciálně postaveném pavilonu ve skleníku, který najdete na okraji parku Jardin des Tuileries, kudy se chodí na náměstí Concorde. Když se podíváte shora, vypadá to jako osmička.
Ve dvou oválných halách spojených mostem visí obrazy rybníčku v Giverny: šest nebo osm pláten. Ve skutečnosti je to jeden obraz, který vyjadřuje změny přírody, které jsou v průběhu dne normálnímu pohledu nepřístupné. Umělecká kritika tvrdí, že malba zde dosáhla takové dokonalosti, že vymazala hranici mezi realismem a abstraktním uměním.
Claude Monet prostě zastavil okamžik. Všechno jde pryč, ale nic nemizí. Život je přeci vždy čekání na další den. A to je životní triumf práce Clauda Moneta.