Akryl Amsterdam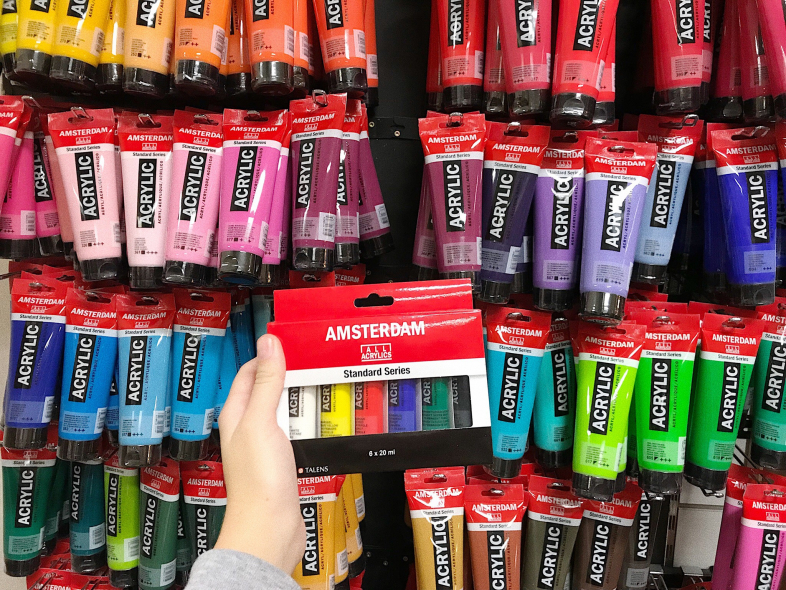 Od nového roku budeme používat v Draw Planet nové akrylové barvy. Zkusíme vám ujasnit, v čem jsou vlastně lepší.
Akrylové barvy Amsterdam od holandského výrobce Royal Talens jsou nesmírně oblíbené a to z mnoha různých důvodů. Jsou naprosto skvěle pigmentované a disponují výbornou světlostálostí. I jejich konzistence je velice příjemná a oproti jiným akrylovým barvám se lépe míchají, protože obsahují méně pigmentu v každém z odstínů. Pojivo, do kterého se pigment přidává, obsahuje 100% akrylové pryskyřice, což zajišťuje, že je barva trvanlivá a velice odolná.
Proto není vůbec od věci malovat s ní i na zdi nebo na dřevo.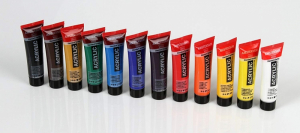 Amsterdam nabízí také velice neortodoxní škálu barev, která obsahuje jak tradiční odstíny, tak také současné, moderní odstíny a včetně úžasných pastelových, kterým se jiný výrobce prostě nevyrovná! Ty jsou hodně tlumené, a asi právě proto jsou tak populární ve Skandinávských zemích. 🙂 Také mají speciální řadu perleťových odstínů, která se vyjímá nejen na bílém, ale především na černém podkladu.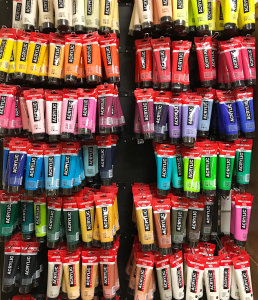 Sám od sebe je akryl Amsterdam saténový, není tak matný jak Pebeo. Není však problém používat pro práci s ním doplňky od Pebea.
Amsterodamy mají také poměrně krátkou dobu schnutí a jsou prakticky bez zápachu.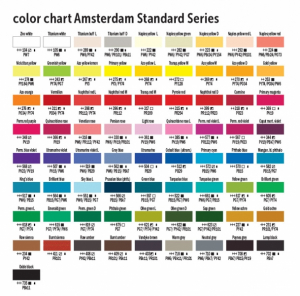 Akryl Amsterdam najdete v obchodě našich partnerů na Soukenické 14. Pouze příznivci Draw Planet mají od 17.12. do 17.01. slevu 10%! Stačí, když na pokladně řeknete, že jste od nás 😊
Rádi byste se naučili malovat akrylem? Přihlaste se na náš kurz akrylu pro začátečníky. Pod vedením šikovného lektora to určitě zvládnete!