3 nejčastější chyby při kreslení portrétu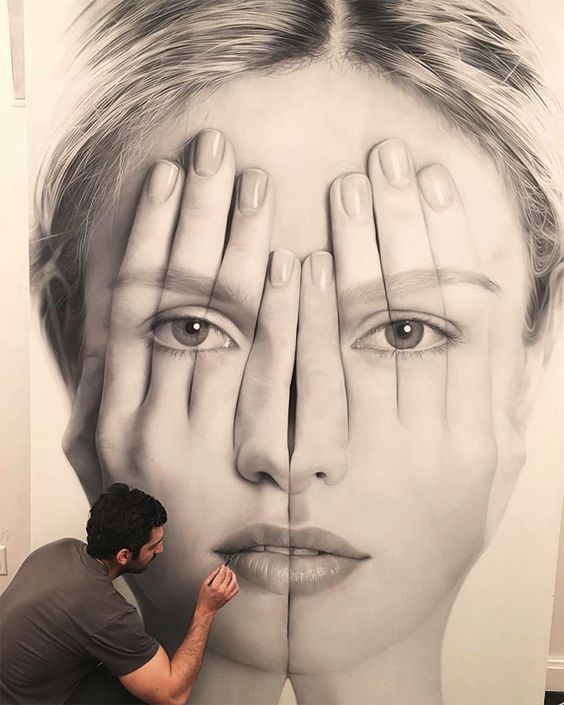 Třeba děláte jen jednu chybičku, která vám kazí konečný výsledek. A to je škoda, vyvarujte se zbytečných stresů s kreslením :).
Zjednodušování
Podíváte se na předlohu a řeknete si, že tolik detailů nezvládnete. A tak radši například oko zjednodušíte. Věřte tomu nebo ne, ale je mnohem jednodušší kreslit detail po detailu stejně, jako vidíte na předloze, než kvalitně zjednodušit. Aby to vypadalo dobře a vyváženě, museli byste zjednodušit vše do určitého stylu a vědět, jak na to. Radši buďte pečliví!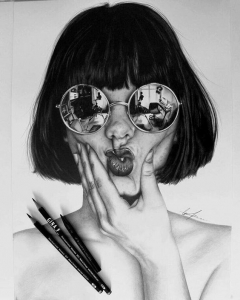 Málo kontrastu
Přestaňte se bát tmavá místa udělat opravdu tmavými. Při pohledu na jednotlivou část vám možná připadá, že jste to přehnali, ale jako celek to bude dávat smysl. Co je opravdu světlé, klidně ještě přegumujte, co je opravdu tmavé, vyšrafujte opravdu do tmava.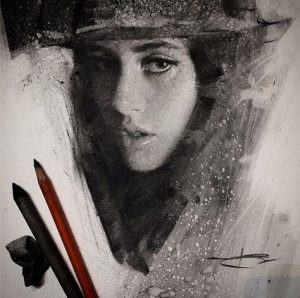 Špatné proporce
Dodržujte pravidla, která všeobecně platí, jen je mírně posouvejte podle konkrétního postavení obličeje, který malujete. Obličej se dá rozdělit na třetiny, na čelo (začínající linie vlasů po kořen nosu), nos (od kořene nosu po konec nosu), ústa (od konce nosu po bradu). Někdo má delší část s nosem, někdo čelo, podle toho pak mírně proporce posunujete. Měřte, přenášejte, deformaci později nezměníte skvělým vykreslením :).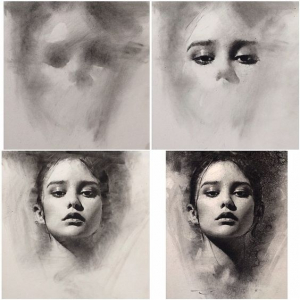 Děláte některou chybu? Stačí dát trochu pozor. A nebo stále nevíte, jak na portrét? Rychle do Draw Planet na kurz kresby a malby portrétu. Vše si vysvětlíme a portrét pro Vás bude novou vášní :)!