A to ZIG Calligraphy Practice Kit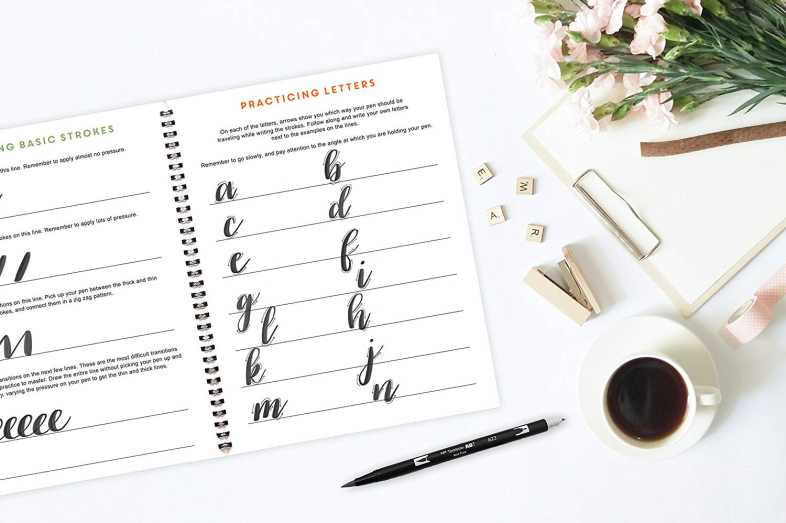 Začínáte s kaligrafií a děsí vás množství popsaných cvičných papírů, vyplněných písanek a spotřebovaného inkoustu? Už nemusí. 🙂 Kuretake přichází se skvělou sadou na výuku kaligrafie!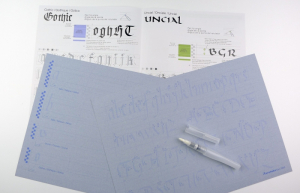 Sada obsahuje dva cvičné archy "papíru" 24 x 33cm, jeden čistě linkovaný a druhý s předepsanou abecedou, vodní štětec se speciálním plochým hrotem a návod na směry tahů.
V čem je ale kouzlo této sady? Vodní štětec naplníte vodou a na speciální papíry začnete procvičovat správné tahy. Papír se při kontaktu s vodou zbarví na tmavě šedou, skoro až černou ale jak voda schne, začne papír blednout, až opět zbělá.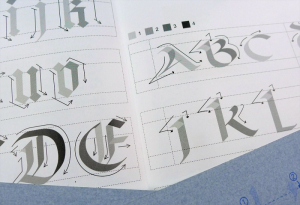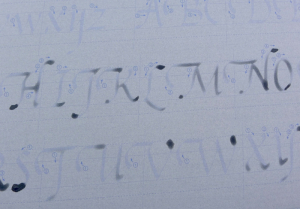 Takže můžete cvičit pořád a pořád dokola na stejné papíry a používat k tomu jen vodu. Když se něco nepovede, stačí chvíli počkat a po zkaženém písmenu nebudou ani památky. Prostě paráda. 🙂
Mimo to můžete vodní štětec ze sady použít i na psaní klasickými akvarelovými barvami.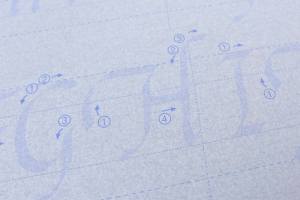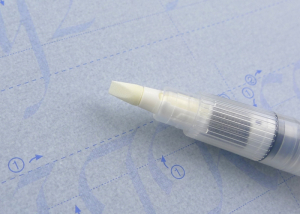 Že nejste v kaligrafii začátečníci? To vůbec nevadí. Teto set využijí určitě i ti, kteří si své dovednosti chtějí prostě jen procvičit.
Tenhle skvělý kaligrafický set pro začátečníky najdete v obchodě našich partnerů na adrese Soukenická 14.
Zajímá Vás kaligrafie, ale ještě jste nezjistili, jak na to? Přijďte na originální kurz kaligrafie v Draw Planet Praha a díky vynikajícímu programu a výborným lektorům pronikněte do kouzel nádherných písem. 🙂
https://www.drawplanet.cz/kurz/moderni-kaligrafie-lettering/