Serge Marshennikov a jeho styl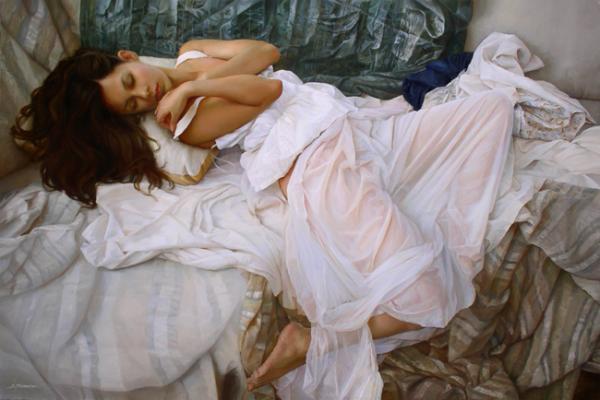 Ruský umělec Serge Marshennikov byl od malička povzbuzován svou matkou k tvorbě, díky čemuž se mu již v dětských letech podařilo vyhrát několik uměleckých soutěží. Nejdřív vystudoval ve svém rodném městě Ufa Art College, ale se studiem pokračoval, až na jednu z nejlepších uměleckých akademii ve světě – The Repin Academy of Fine Art v St. Petersburgu. Jako jednomu z nejlepších absolventů akademie mu bylo nabídnuto i postgraduální studium.
Marshennikov má svůj osobitý styl, který by se dal snad nazvat hyperrealismem, ale v jeho práci je citelná stylizace, která je od běžného hyperrealismu liší. Znázornění bezvládně ležící dívky či ženy, která ač rozhalená nepůsobí nikterak sexuálně, spíše étericky a až lhostejně, je pro Marshennikova typické.