Pointilismus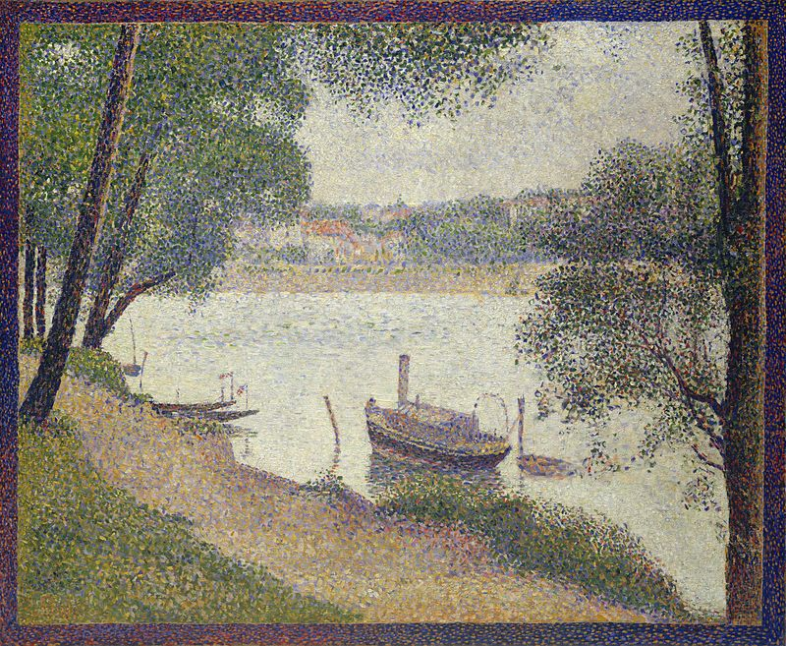 V 80. letech 19. století se impresionismus zastavil a mladí umělci se snažili přijít s novými technikami, aby překonali populární styl. Říkalo se jim neoimpresionisté. Kolem roku 1885 se objevil ve Francii stylistický trend, který se nazýval pointilismus. Charakteristické je odmítnutí fyzického míchání barev kvůli optickému efektu (což znamená "míchání" na sítnici oka diváka).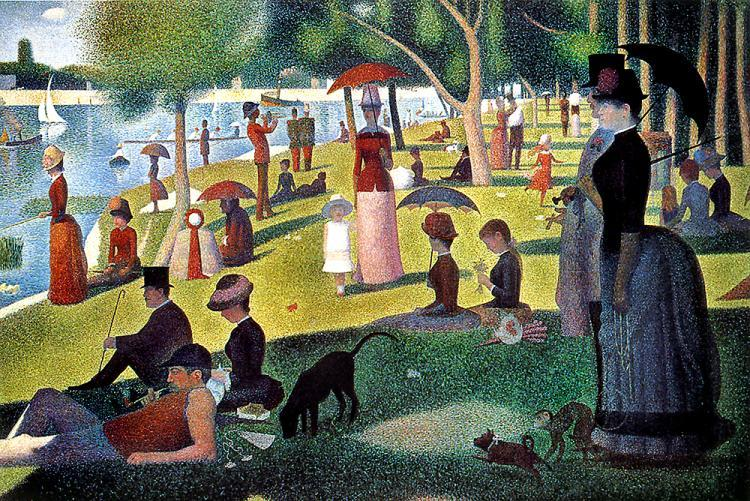 Zakládá se na samostatných (neizolovaných) tazích ve správné formě. Tahy mohou být kulaté, čtvercové (otisk štětce na plocho) nebo mírně protáhlé. Body jsou blízko sebe. Pokud se vzdálíte od plátna na dálku, sloučí se do souvislého obrázku. Barvy na těchto plátnech jsou obvykle světlé, jasné, vzdušné. Pointilisté používali barevné schéma podle impresionistů, ale tahy štětcem používaly pouze jako body. To je hlavní rozdíl mezi zmíněnými proudy.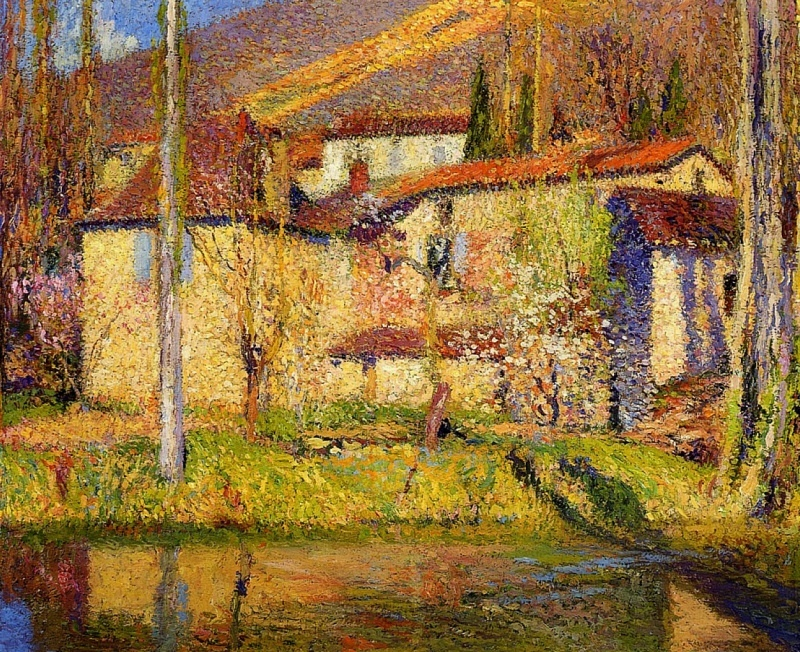 Nová kreativní metoda byla vynalezena Francouzem Georgesem Seuratem, hlavním "schismatickým" impresionistou společnosti. Všechno to začalo fascinací mladých umělců teorií barev. Georges studoval díla Charlese Blanca, Eugena Chevreula, Ogdena Ruda a úspěšně je aplikoval na obraze "Neděle na ostrově Grand Jatt", který byl vystavený na poslední impresionistické výstavě v roce 1886.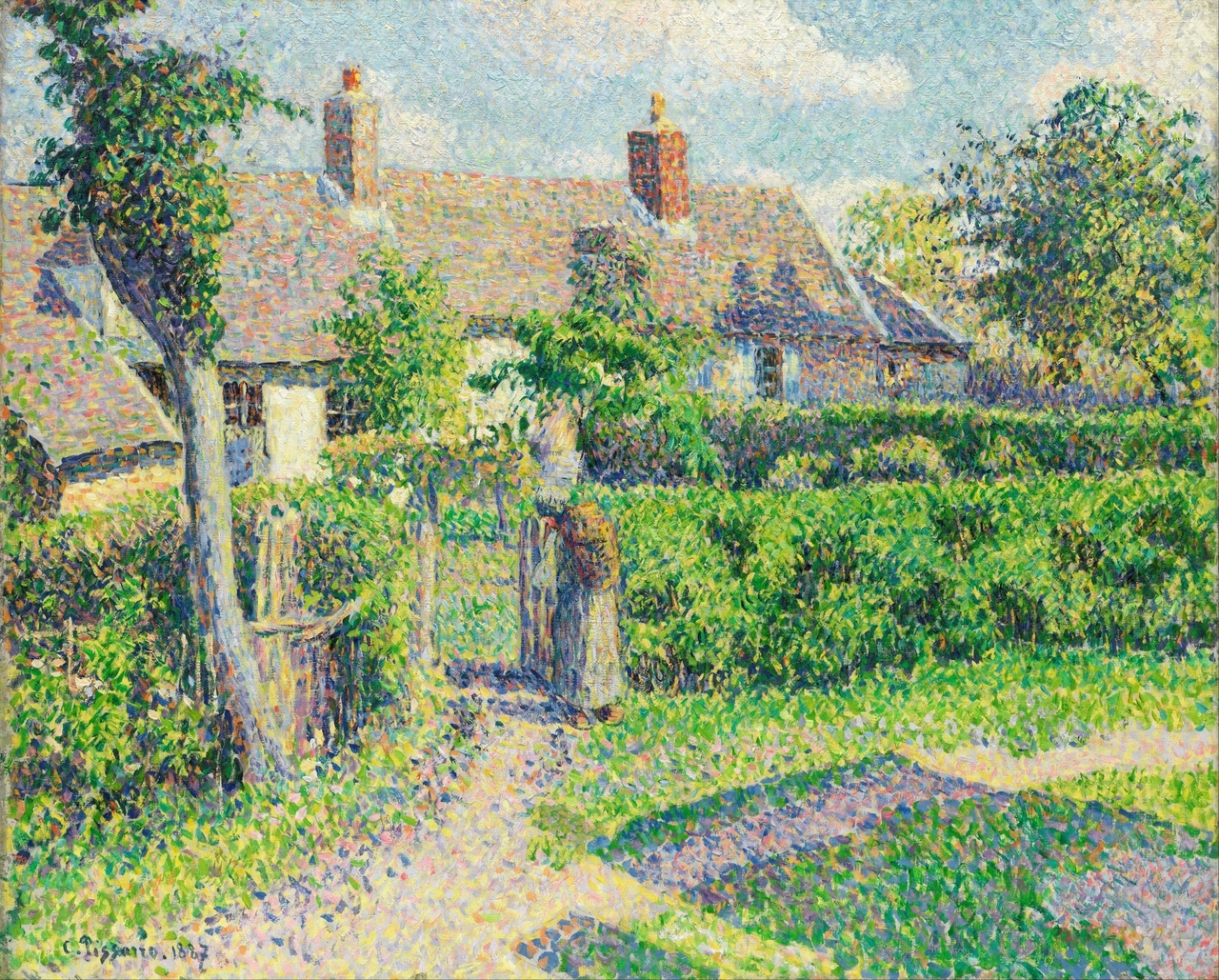 Velký Grand Jatt, nyní uložený v Chicagu, udělal opravdovou senzaci a byl obecně vnímán jako programové dílo neoimpresionismu. Kreativní rozvoj Seurata však pokračoval. Zajímal ho nejen vliv určitých optických kombinací na sítnici, ale také emoční povaha vícesměrných linií a pohybů.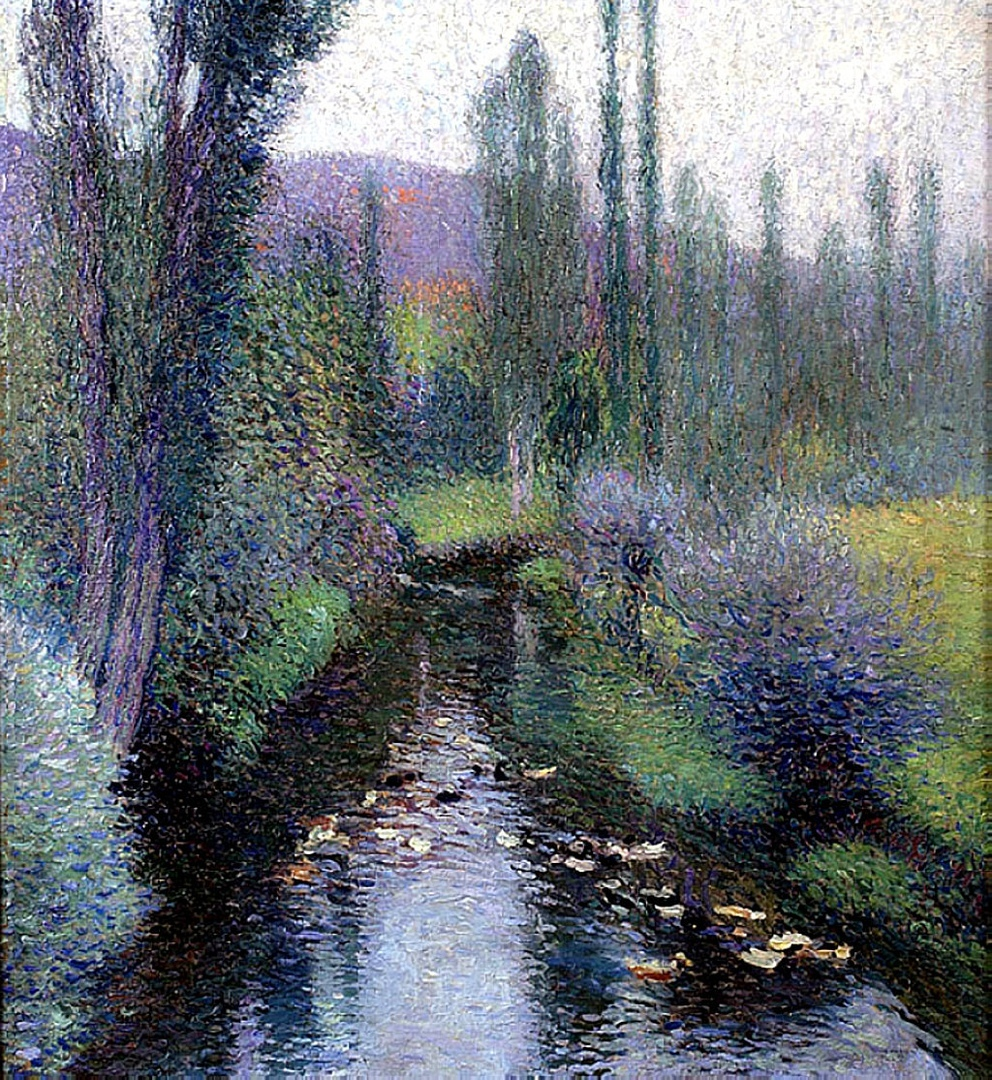 Divizionismus (jiné slovo pro pointilismus) odmítl spontánnost a výraznou individualitu charakteristickou pro impresionismus. Vyznavači nového hnutí uchovali na paletě barvy a pak je systematicky aplikovali na plátno ve formě teček. Impresionisté naproti tomu vždy pracovali široce a rychle, snažili se "chytit" nepolapitelný okamžik a na systematickou vážnost Seurata a jeho kolegů nebyl čas.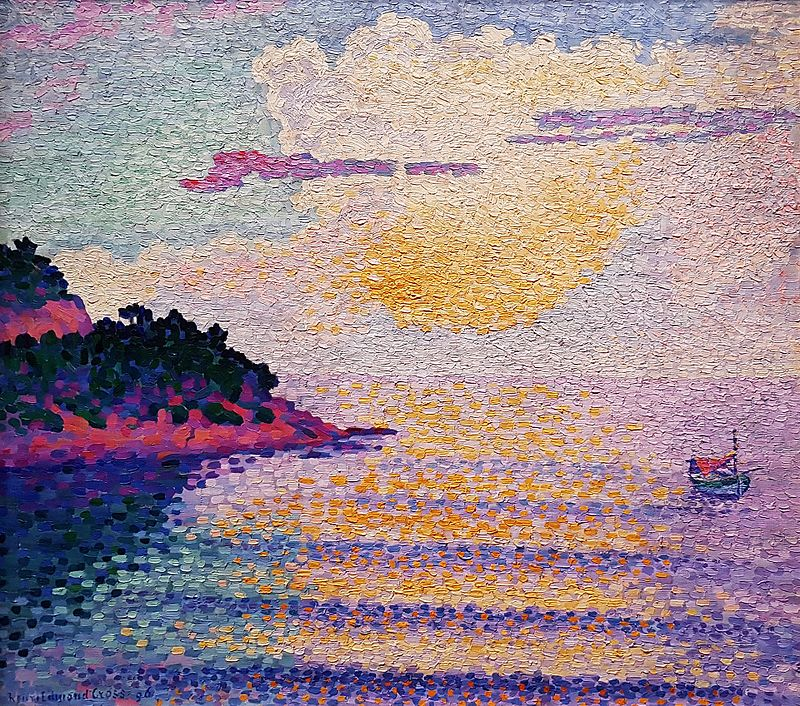 Ve směru pointilismu pracoval také Paul Signac, Henri Cross, Lucien Pissarro, malíř krajin Henri Marteni, a od roku 1885 do 1890 jeden ze zakladatelů impresionismu Camille Pissarro.
Smrt Seurata těžce zasahuje rozvoj neoimpresionismu. Jakmile se dozvěděl o smrti umělce Lucien Pissarro, napsal svému otci: "Pointilismus zemřel s ním." Camille Pissarro souhlasil se svým synem: "Myslím, že máš pravdu, pointilistická technika je u konce," dodal, "věřím, že se objeví další důsledky, které budou pro umění velmi důležité." Georges rozhodně přinesl důležité poznatky do malířského světa.