Jak probíhají talentové zkoušky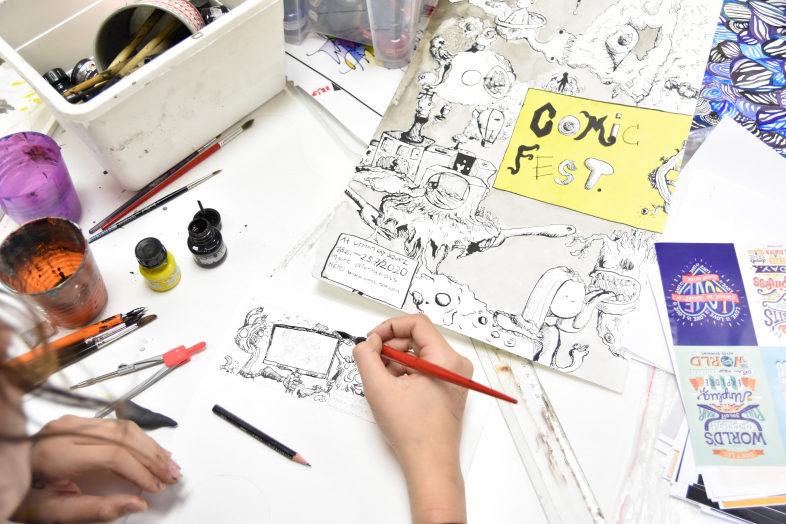 Kreslení a malování vás opravdu chytlo a říkáte si, že by to byl ten pravý obor pro vás? V tom případě se budete hlásit na některou z uměleckých škol. Ty mají jedno společné- talentové zkoušky.
Přestože na každé škole probíhají talentové zkoušky jinak, můžeme s jistotou říct, že hlavní je předchozí příprava. I když budete úžasný talent, ale nakreslíte jeden obrázek za rok, na zkouškách to stačit nebude. Žádný strach, stačí trénovat!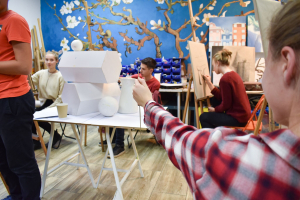 Rozhodně navštivte den otevřených dveří vybrané školy, kde vám řeknou, co od vás budou na talentových zkouškách chtít. Setkáte se zde se studenty i profesory, a tak budete mít informace z obou stran. Na každé škole se například liší počet obrázků, které máte přinést už hotových z domova na ukázku. Také budete nejspíš kreslit přímo na místě v den zkoušky, a tak je dobré zjistit, jakou technikou a co se obvykle tvoří. Samozřejmě se hodně liší zkoušky na výtvarnou střední školu a vysokou školu.
U střední školy chtějí profesoři hlavně vidět, jestli vám je výtvarný obor blízký, jestli opravdu kreslíte a taky jestli vás zajímá umělecké dění. Budou se vás ptát třeba na oblíbené umělce, aby věděli, že máte alespoň malý přehled. Doneste svoje portfolio, možná budete kreslit něco na místě. Není potřeba dokonalá technika, ale musí být zřejmé, že nedržíte tužku v ruce poprvé.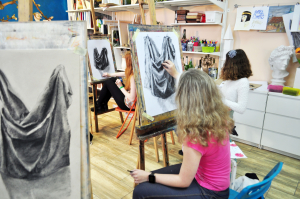 Na talentových zkouškách na vysokou už jde přeci jen o vyšší level. Přesto není důvod k obavám, jestliže se dobře připravíte. Jak jsme uvedli výše, zjistěte si, co přesně právě vaše škola na talentovkách zkouší. Pak se zaměřte na trénink právě této kategorie. Budete kreslit hlavu? Prima, máte spoustu času si ji zkoušet ze všech možných úhlů.
A nakonec to nejdůležitější. Nechte si poradit. I když pro vás bude možná kritika ze začátku těžká, na umělecké škole se s vámi mazlit nebudou. A tak je nejlepší svěřit se do rukou odborníka. Vyberte si některý z kurzů přípravy na talentové zkoušky, kde vám se vším poradí. Doporučujeme skvělý kurz přípravy na talentovky v Draw Planet, kde vám se vším pomohou skvělí lektoři. Sami museli přijímačky složit, dejte na jejich rady, trénujte a vše zvládnete v klidu a pohodě!
https://www.drawplanet.cz/kurz/priprava-k-talentovym-zkouskam/