Jak namalovat krajinu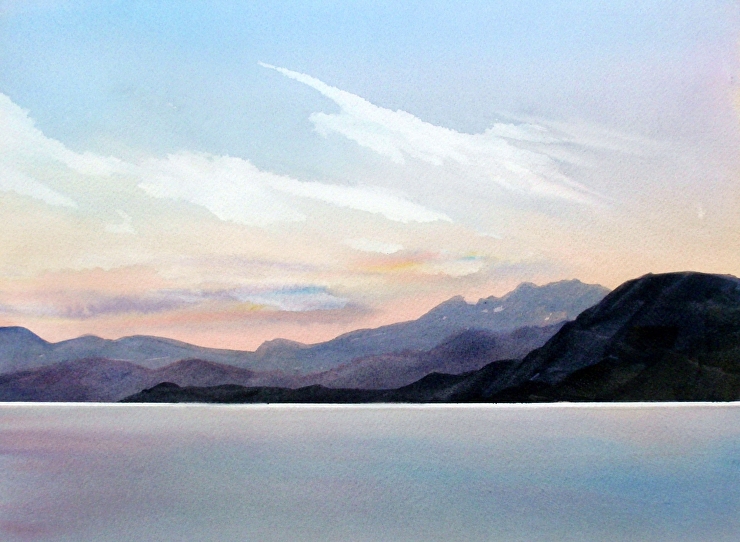 Jste milovníci výletů, přírody a nádherných výhledů do krajiny. A navíc vás zajímá malování. V tom případě je pro vás krajinomalba jako stvořená. Jak na ni?
Zpočátku musíme zmínit, že jste si nevybrali ten nejjednodušší obor. Ale přesto se ho určitě naučíte! Stačí si dát na čas a zvolit techniku, která vám bude vyhovovat. Nádherná díla vznikají technikou olejomalby a akrylu, nebo můžete malovat také akvarelem. O každé technice se dají napsat celé knihy, dnes se ale dozvíte pravidla, jak udělat kvalitní krajinomalbu.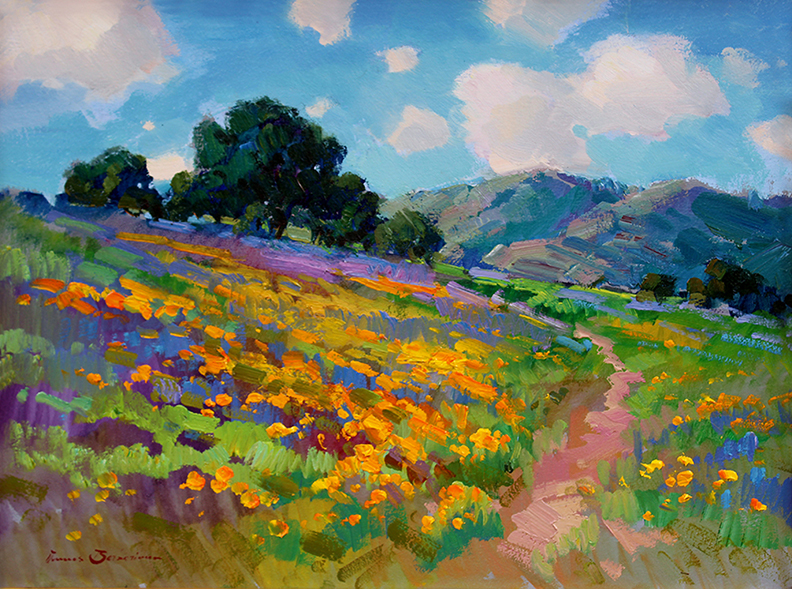 1) Vyberte si hezkou krajinku, kterou budete chtít zobrazit.
Zní to banálně, ale ne vše, co se vám líbí na pohled, bude dobře vypadat i namalované. Krajina by měla být rozmanitá, abyste měli zajímavý materiál na své dílo. Určitě si vybranou část přírody vyfoťte a zjistěte, jestli je právě vámi zvolený výřez hezký i na obraze.
2) Když už budete v tom focení, vytvořte si předlohu.
Věřte nám, že ze začátku je o hodně jednodušší malovat podle fotografie, než podle skutečnosti. Na plenér si troufnou už opravdu pokročilí umělci.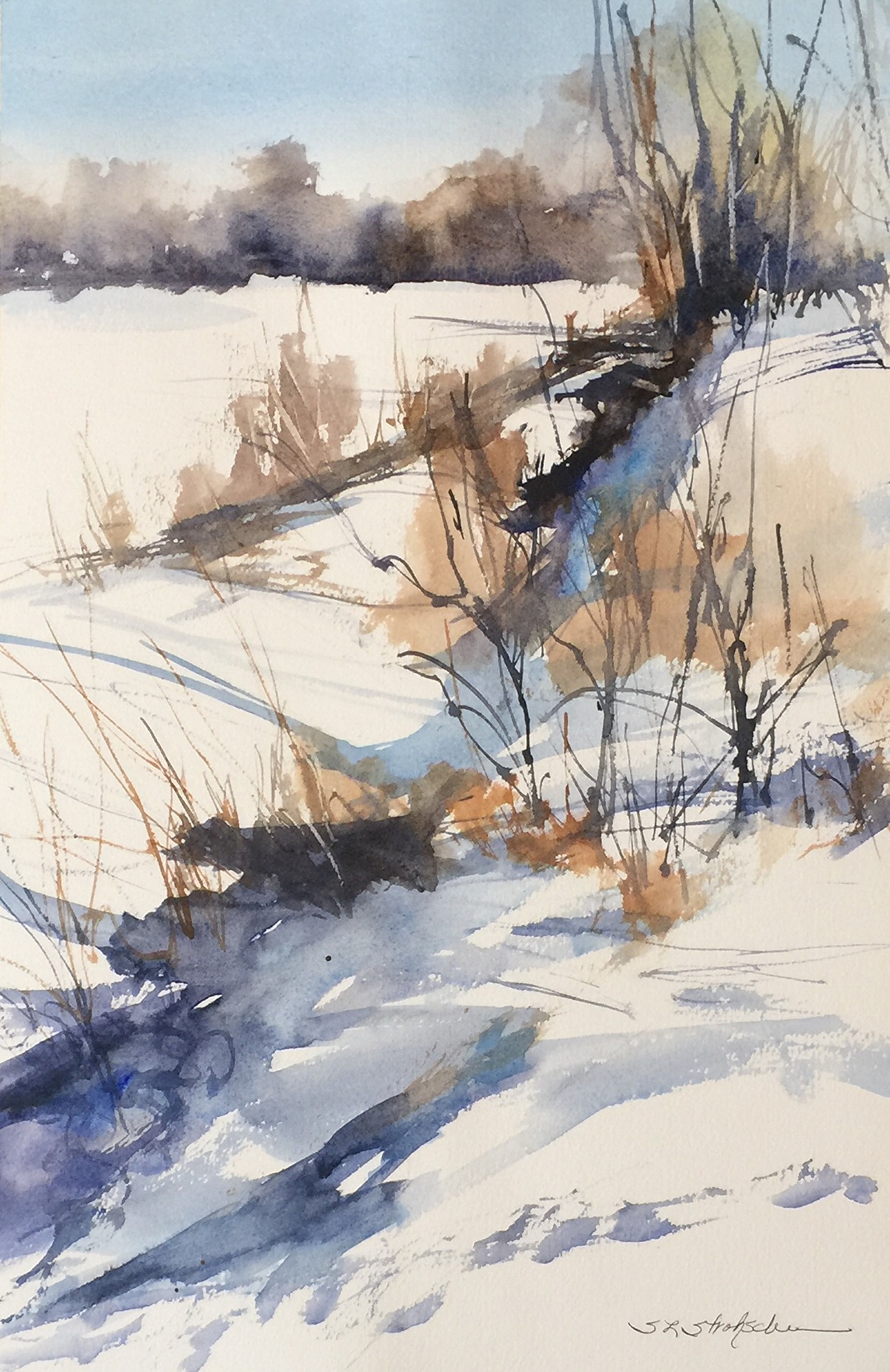 3) Nejdříve načrtněte rozložení krajiny a vynechte detaily.
Pokud se budete věnovat detailům hned na začátku, ztratíte se v nich. Zatím se zajímejte o kontrasty ploch, o jejich barevnost a tvar. Nemusíte vykreslovat strom po stromu z každého lesa. Bohatě Vám bude stačit naznačit barevné přechody.
4) Až budete spokojeni s plochami, přidejte detaily.
Květina v popředí třeba dodá atmosféru, která vám doteď tak trochu chyběla. Zkontrolujte vržené světlo a přidejte světlo nebo stín všude, kde má být.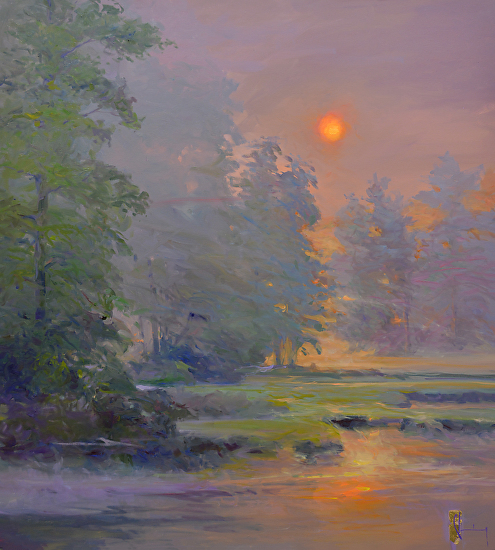 5) A znovu foťte.
Když vyfotíte svoje dílko, uvidíte ho zase z jiného úhlu. Můžete ho také porovnat se svojí předlohou. Samozřejmě nejde o to, udělat přesnou kopii. Spíš posoudíte, co byste ještě chtěli vylepšit a navíc se pokocháte :).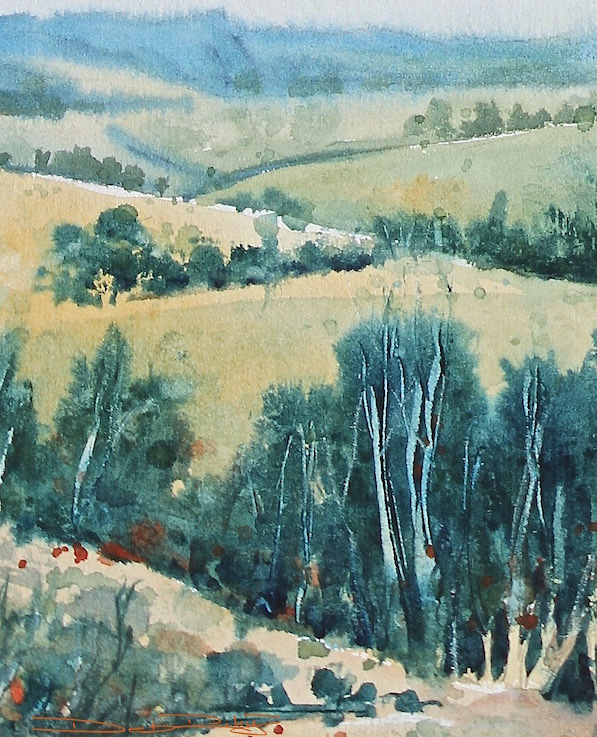 Krajinomalba musí dostat snad každého. Nádherná místa na nás dýchají z obrazů, jako bychom právě byli na louce u krásného lesa. Vrhněte se na to taky, zvládnete to! Přihlaste se na kurz krajinomalby pro začátečníky v Draw Planet. Milí lektoři vám prozradí jak na to a vyzkoušíte si různé techniky.