Jackson Pollock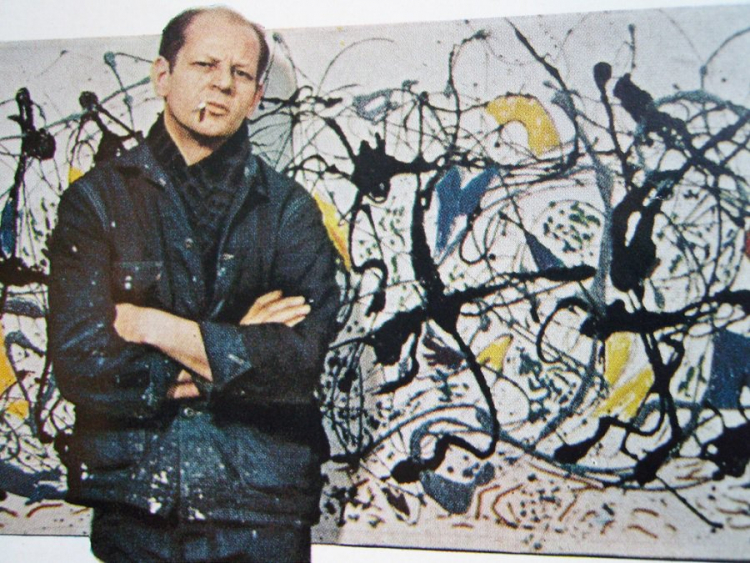 "Když jsem uvnitř malby, nevím, co dělám. Porozumění přichází později. "
Americký umělec Jackson Pollock se stal vůdcem abstraktního expresionismu a měl významný dopad na umění druhé poloviny XX. století.
V počátečních dílech Pollocka je vidět vliv mexických umělců Diega Rivery a Jose Clementa Orozca, které v té době obdivoval. Po seznámení s pracemi Pabla Picassa a surrealisty se jeho práce stává symboličtější.
Po dlouhou dobu se Pollock pokoušel použít psychoanalýzu na vyrovnání se s depresí. Vysvětluje to jeho zájem o teorii archetypů Carla Gustava Junga, která měla silný vliv na jeho práci mezi lety 1938-1944.
V roce 1947 Pollock vynalezl novou techniku, začal pracovat na obrovských plátnech. Pokládal je přímo na podlahu a stříkal na ně barvy ze štětců, aniž by se pláten štětcem dotkl. Následně se tato technika stala známá jako technika "kapání", ačkoli sám umělec upřednostňoval termín "tekoucí technika". Právě kvůli tomu dostal přezdívku Jack the Dripper.