DRAW PLANET DOPORUČUJE: VÝSTAVY V PROSINCI

Czech Design Week podzim 2018
28.11. – 2.12.2018, Kongresové centrum Praha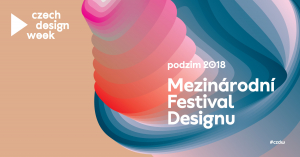 Stovka českých a zahraničních designérů představí na přehlídce to nejlepší z českého porcelánu, skla, šperků, interiérového designu, originálních hraček, umění či průmyslového designu. Další autorská díla čekají návštěvníky ve více než dvaceti Design store obchodech v centru Prahy.
Doporučujeme všem, koho zajímá design, interiéry nebo móda.
František Kyncl 
Říjen 2018 – leden 2019, Museum Kampa – 1. patro Moderny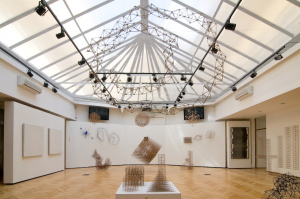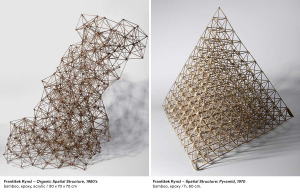 František Kyncl je významný český exilový umělec, který žil od roku 1969 v Düsseldorfu, kde zůstali i po roce 1989. To je jeden z hlavních důvodů, proč jeho dílo zůstalo poněkud stranou mapování. Naštěstí začíná být u nás zásluhou menších výstavních projektů stále známější. Je představitelem konstruktivních tendencí a členem Klubu konkretistů a patří k významným německým autorům tzv. düsseldorfského okruhu.
Retrospektivní výstava zahrne oblasti Kynclovy tvorby: plastiky, reliéfy, práce na papíře (grafiky, kresby, deníkové záznamy).
Zajímáte se o české umění a umělce? Tato výstava je přímo pro Vás!
http://www.museumkampa.cz/vystava/frantisek-kyncl/
Michal Škapa: Babylon
21.11.2018 – 27.1.2019, Villa Pellé


Po dvou předchozích sólových výstavách Michala Škapy přichází do Prahy jeho dosud největší výstava. Hlavní myšlenkou jsou městské struktury zachycující vývoj různých civilizací a jejich působení na jedince i společenství. Malby ve vile doplní instalace objektů jak uvnitř budovy, tak v přilehlé zahradě a okolí.
 Výstava současného českého umělce. Must see pro ty, koho baví písmo a graffiti, spreje a airbrush.
Czech Press Photo 2018
21.11.2018 – 30.1.2019, Staroměstská radnice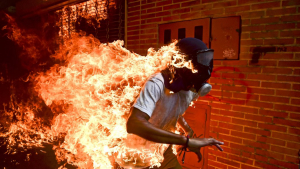 Prestižní fotografická soutěž, která na následné výstavě každoročně představuje veřejnosti fotografie a dokumentární filmy z nejvýznamnějších událostí minulého roku. Mezinárodní porota na letošním 24. ročníku soutěže hodnotila více než čtyři sta českých fotografů v osmi fotografických a třech video kategoriích.
Určitě stojí za to, jít se na výstavu podívat. A to doporučujeme všem, ne jen fotografům.