8 nejčastějších otázek a odpovědí ohledně kreslení a malování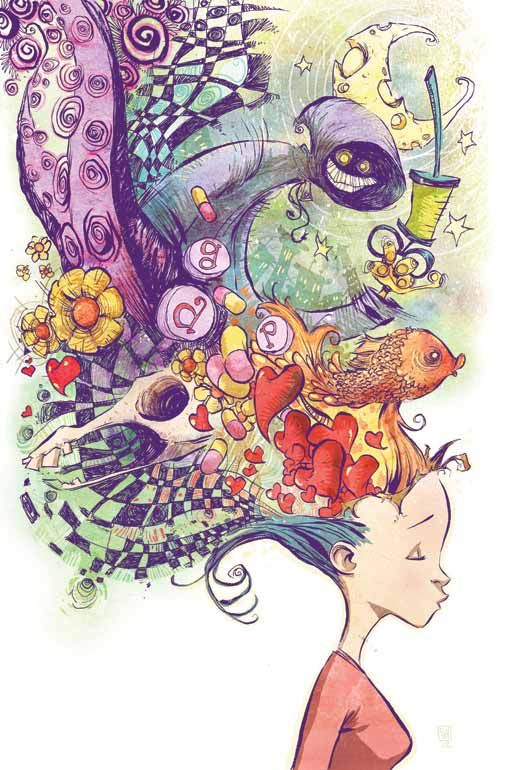 Pokud Vám vrtají hlavou otázky, možná na některé z nich právě dostanete odpověď. Většina lidí prožívá před začátky s tvorbou podobné pocity, a tak Vám předkládáme ty nejobvyklejší otázky a odpovědi ohledně našich výtvarných kurzů:
1)Jsem úplný začátečník, zvládnu to?
Stačí mít chuť a ochotu učit se nové věci. Třeba to bude chvilku trvat, jako vše, co je kvalitní, ale najdeme způsob, jak Vás kreslení a malování naučíme. Prostě to chce trochu trpělivosti a chuti k malování
2) Opravdu jsem ale nikdy nemaloval/a. Mám se před kurzy nějak připravovat doma?
Vážně nemusíte, vše vysvětlíme od začátku. Uděláme si i cvičení, abychom rozhýbali ruku a vše ukážeme. Kreslit ani malovat předem nepotřebujete. Samozřejmě jestli si už tvořit chcete, směle do toho, na škodu to rozhodně není!  
3) Chci na kurzu namalovat konkrétní obraz, třeba portrét příbuzného, je to možné?
To záleží na tom, jakou předlohu si vyberete, jestli není příliš náročný pro začátečníka. Také záleží na technice, o kterou máte zájem. Takže je to hlavně o domluvě a konkrétním obraze.
4) Pro jakou věkovou kategorii je vhodné se učit kreslit?
Věřte nám, nikdy není pozdě! Máme kurzy pro děti, mládež i dospělé. Kurzy pro dospělé nejsou nijak věkově omezené a hlavní je, abyste měli chuť malovat!
5) Jak si mám vybrat techniku kreslení nebo malování, které se budu věnovat?
Tady je to hlavně o tom, co se Vám nejvíc líbí. Pokud si nevíte rady ani po tom, co si prohlédnete práce studentů u každého kurzu, určitě bude nejlepší si techniky vyzkoušet na vlastní kůži. Kurz kreslení a malování pro úplné začátečníky je průřezem technik. Techniku, která Vás na kurzu nejvíce zaujme, pak můžete dále rozvíjet
6) Co si mám koupit domů za pomůcky a materiály?
Přímo na kurzech Vám všechny pomůcky i materiály poskytneme zdarma (s výjimkou notebooku na digitální malbě). Vše si tedy vyzkoušíte a podle toho, co Vás bude bavit, Vám poradíme, jaké konkrétní věci si můžete pořídit na pozdější domácí tvorbu.
7) Za jak dlouho se naučím kreslit?
Záleží, co myslíte tím "naučit se kreslit". Moc hezké výsledky budete mít už v polovině kurzu. Někomu to trvá trošku kratší dobu, někomu delší, ale tak jako tak si z kurzu odnesete obrázky, které si rádi vystavíte.
8) Nebudu zdržovat ostatní?
Skupiny na kurzech máme tak akorát velké, abychom se každému mohli dostatečně individuálně věnovat. Ničeho se nebojte, ptát se můžete, kolikrát chcete, každý bude mít dost svého prostoru!
Máte ještě nějakou otázku, na kterou jsme Vám článkem neodpověděli? Určitě nám napište nebo zavolejte, vždy rádi odpovíme!
Těšíme se na další nadšené začátečníky !