Malba jako sen Daniela Castana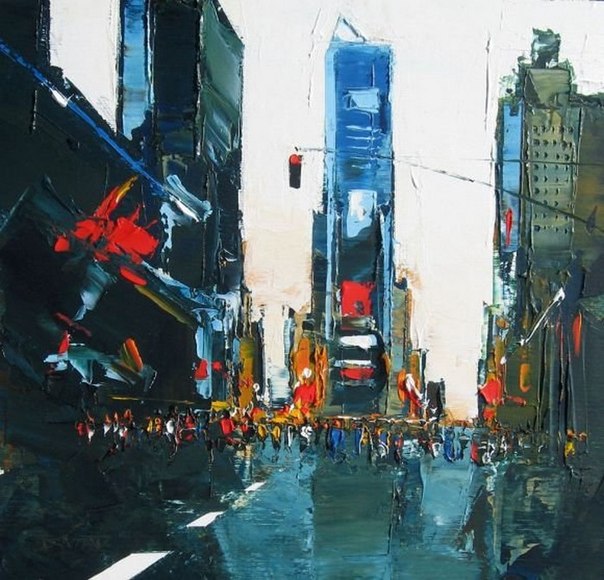 " Mluvit o mém malování…
je jako ptát se zlaté rybky proč plave.
Plave protože jednoduše neví, jak dělat cokoli jiného. Můžeme obdivovat tu podívanou nebo to vnímat jako smutnou trivialitu.
Té rybce je to jedno. O jednou věc, o kterou žádá je, aby ji nikdo nevyndaval z vody." – Daniel Castan
Daniel Castan se narodil ve Francii roku 1959 a kreslil od dětství. Vystudoval jsem grafický design na umělecké akademii Beaux Arts. Poté si založil svou vlastní společnost a pracoval pro UNICEF, UNITED NATIONS, ZIPPO a mnoho dalších. Od svých 40 let se pak vrátil zpět k malbě, jako ke koníčku. A od 48 let vše opustil a následoval svůj zájem a sen – malbu.