5 tipů jak zlepšit své umělecké dovednosti
Chcete-li zlepšit své dovednosti, máme pro Vás pět tipů, podle kterých můžete postupovat a které budou užitečné nejen pro umělce, ale i pro designéry.
1. Je třeba, abyste kreslením strávili nejméně 2 hodiny denně. Pracujete například jako profesionální designer a tvorbou strávíte 8 hodin nebo více? I přesto je třeba, abyste se zlepšovali kreslením a malováním navíc, mimo vaši pracovní dobu. Uvidíte, že Vás to posune dál.
2. Pro pokročilé trénování kreslete nejenom doma na tabletu nebo před počítačem. Vyjděte na ulici, odjeďte z města, nakreslete přírodu kolem sebe nebo třeba zátiší. Zaměřte se na listy stromů, pomůže vám to při rozvoji vizí i při uspořádání objektů. Bohatě stačí jeden výlet týdně.
3. Naučte se technice starých mistrů. Pokud pracujete olejem, zkopírujte jejich práci, zlepší to vaše schopnosti. Kopírování děl slavných umělců ve vašem žánru vám pomůže vykreslit ruku, rozvíjet techniku.
4. Zkuste pracovat mimo obvyklé prostředí a jinými nástroji. Například vyměňte tužku za uhel. Vyjděte z komfortní zóny. Pokud jste grafický návrhář, zkuste pracovat v různých dalších dosud neznámých programech. Možná najdete originální a pro vás neocenitelný algoritmus akce, který kombinuje fáze tvorby v různých editorech.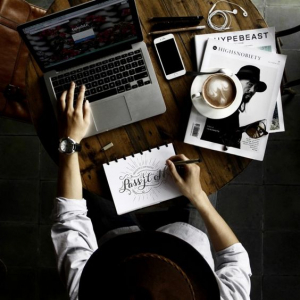 5. A co je nejdůležitější, nevzdávejte se, dokud nedokončíte obraz. Nenechte se odradit v pokračování výsledkem, který není takový, jaký jste si naplánovali. Koneckonců je často důležitější cesta než cíl.
V Draw Planet Vám vždycky rádi pomůžeme a poradíme. Naši lektoři pracují se studenty individuálně, se zájmem v tvůrčí růst svých žáků. 🙂
https://www.drawplanet.cz/kurz/