5 nejznámějších výtvarných technik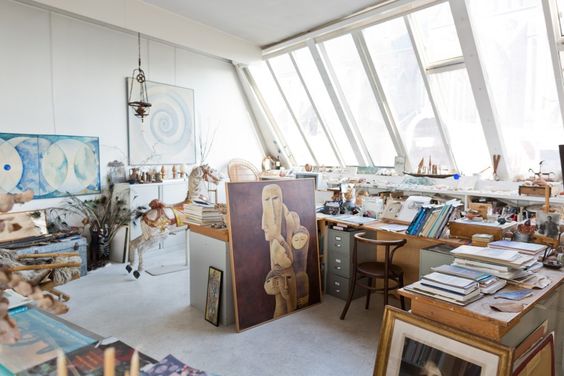 Existují různé výtvarné techniky – některé jsou tradiční, jiné jsou netradiční a existují dokonce i inovativní techniky. Obecně platí, že výtvarná technika není charakterizována jen použitými materiály ale i způsobem nanášení barev. Délka a směr tahů, jejich jas a způsob míchání barvy jsou důležité. To vše je pro každého umělce individuální a tvoří jeho styl. Stále však existují hlavní typy technik v tvorbě, které vyniknou podle použitých barev. Nejznámější a nejoblíbenější výtvarné techniky jsou: kresba tužkou a pastelem, malba akvarelem a olejem.
Nejjednodušší technikou je kresba tužkou. Skoro každý s ní začíná. Technika kreslení tužkou nevyžaduje žádné zvláštní dovednosti a navíc jsou kresby tužkou přípravnou fází pro jiné techniky. Nicméně, kreslení tužkou má své vlastní tajemství, jak dosáhnout přesnosti výkresu a vysoké kvalitě a jak správně šrafovat a stínovat.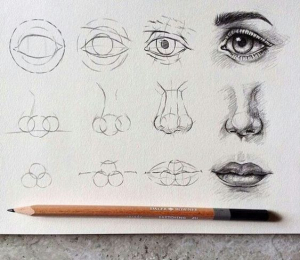 Pro práci s pastelovými křídami je nutný hrubý fleecový povrch. Pastelem můžete kreslit i malovat. To znamená, že můžete buďto pastel rozmazat do jednolitého povrchu – malovat jím, nebo můžete kreslit malými od sebe oddělenými tahy. Pastely vypadají velmi hezky na tmavém pozadí, proto se v této technice se často používá tónovaný papír.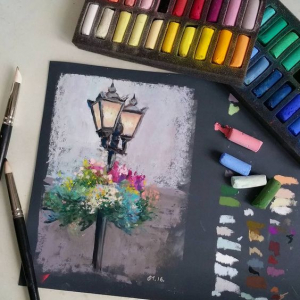 Technika akvarelu je složitější, často zůstává nepochopená a tajemná. Zdejší zjednodušení je klamné. Slovo akvarel pochází z latinského aqua. Schopnost umělce řídit tento vodní prvek smíchaný s barvou určuje jeho dovednosti a vývoj v této technice. Akvarel je tekoucí a průhledný, náchylný k pohybu štětce. To je oblíbená technika mnoha umělců.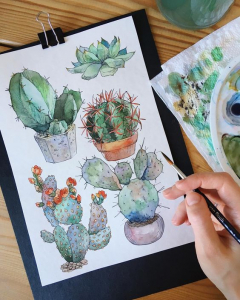 Olejem se maluje především dvěma způsoby: s podmalbou a bez. První metoda vyžaduje poměrně složitou přípravu. Neexistují žádná přísná pravidla pro nanášení olejových barev. Vyzkoušejte různé možnosti. I neprofesionální umělec může malovat olejem.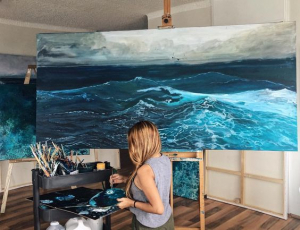 V poslední době se objevila další velmi populární a oblíbená výtvarná technika – kreslení pomocí stylusu na obrazovce tabletu. Tato technika je vhodná jak pro začátečníky, tak pro profesionály. Existují dokonce programy, které pomáhají ovládat techniku kreslení na obrazovce pro děti i dospělé.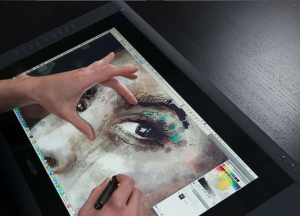 Ale v jakékoli technice, kterou se rozhodnete ukázat své tvůrčí schopnosti, nezapomeňte, že trénink vám pomůže realizovat vaše nejdivočejší nápady. Pro ty, kteří si nedokáží vybrat jen jednu určitou techniku, máme v Draw Planet kurz kreslení a malovaní pro úplné začátečníky, během kterého si pod vedením šikovného lektora vyzkoušíte ty nejpopulárnější techniky. 🙂
https://www.drawplanet.cz/kurz/kurz-kresleni-a-malovani-pro-uplne-zacatecniky/