Abstract painting course for beginners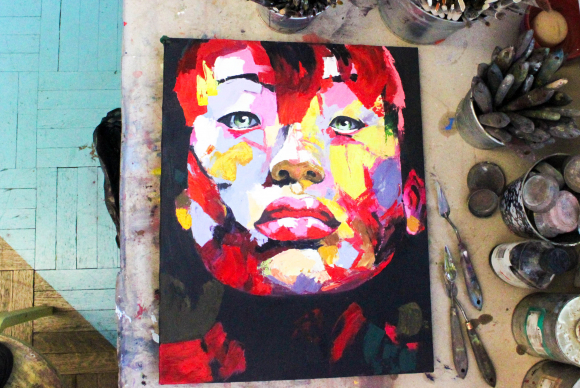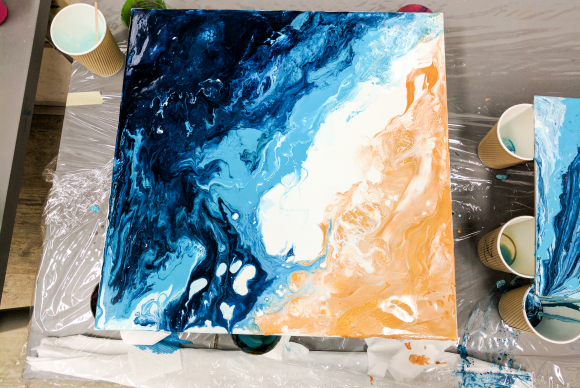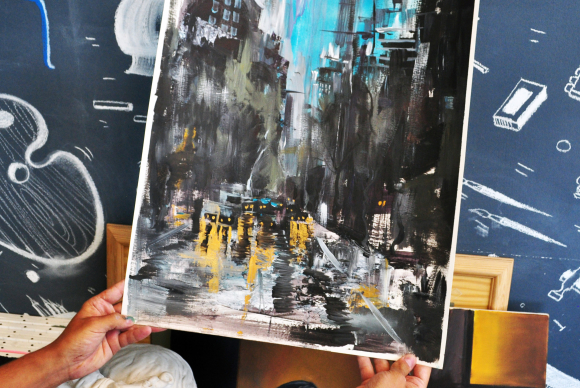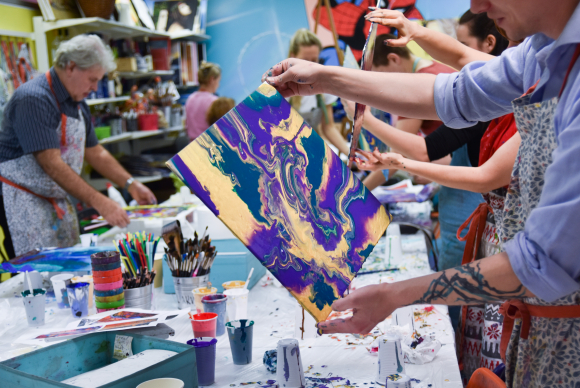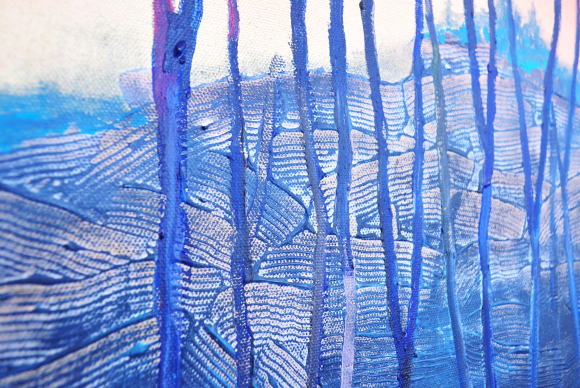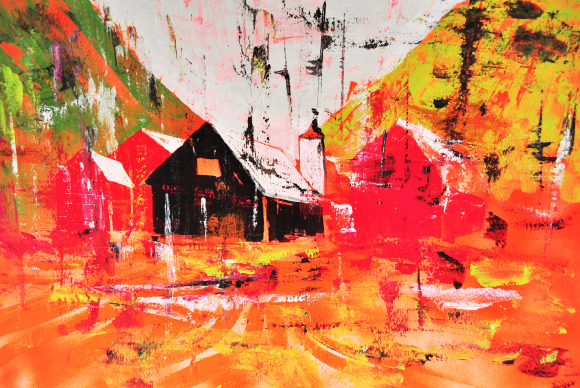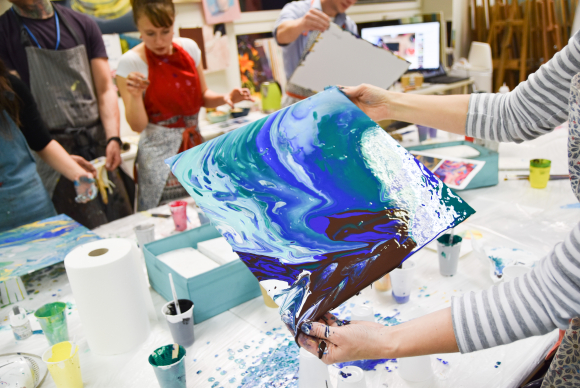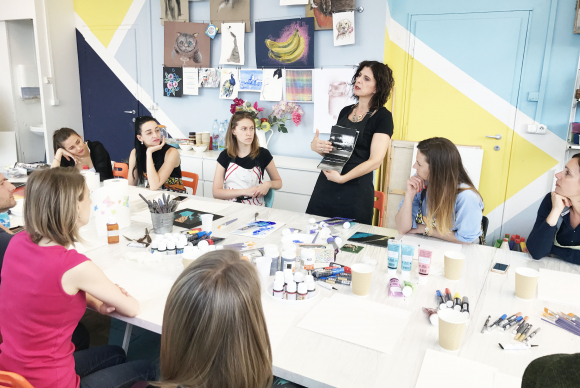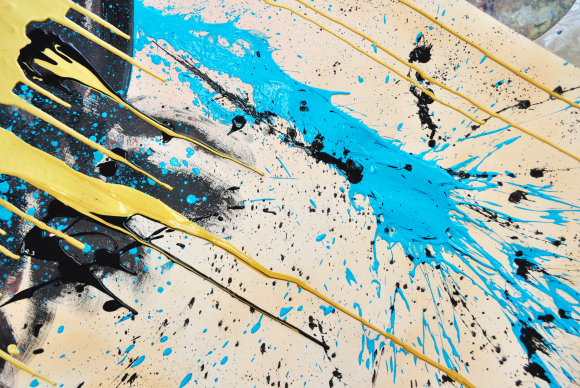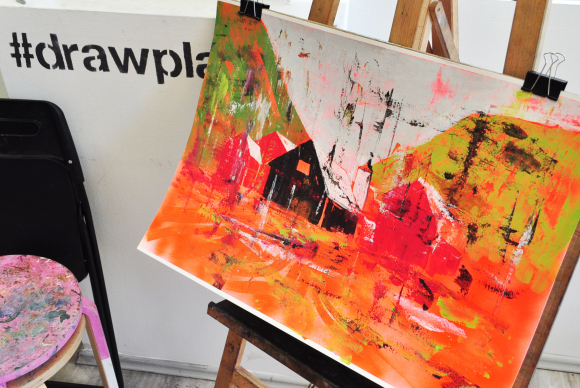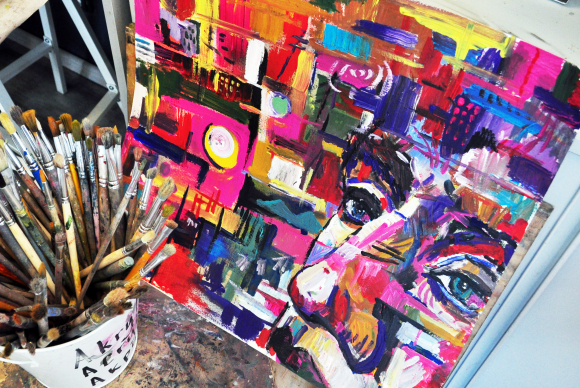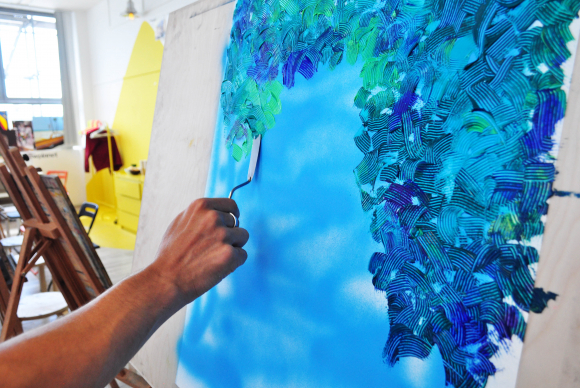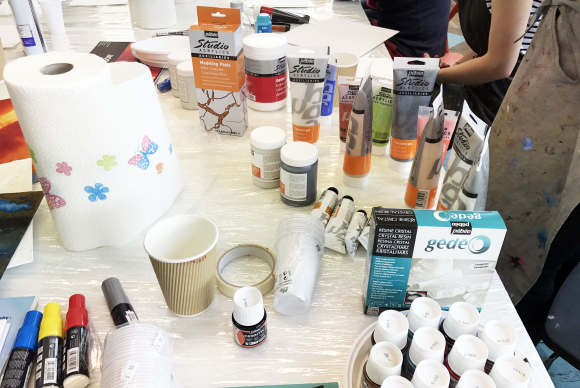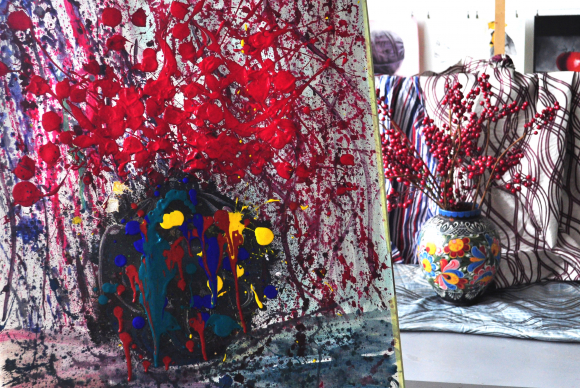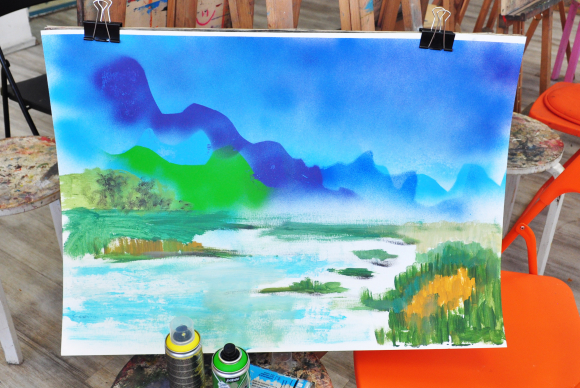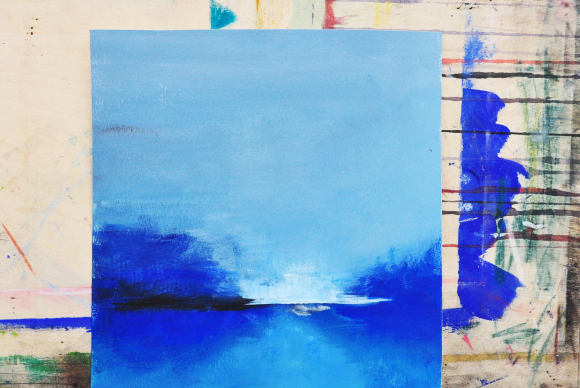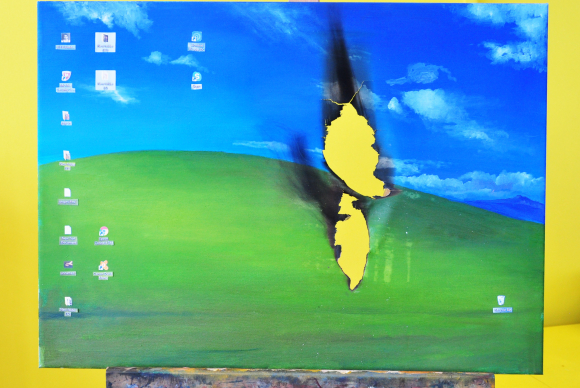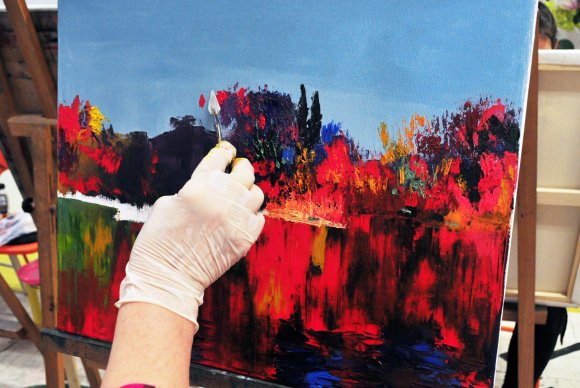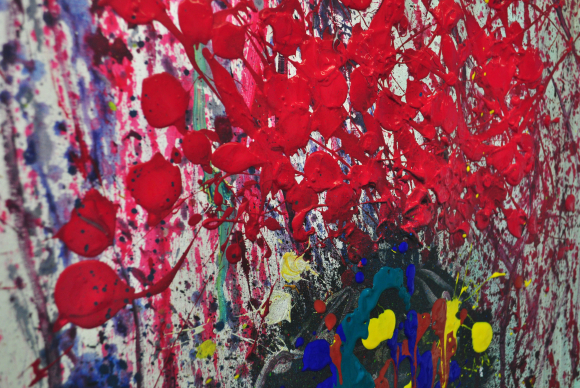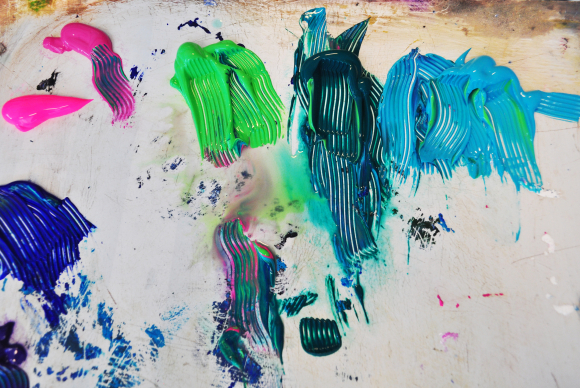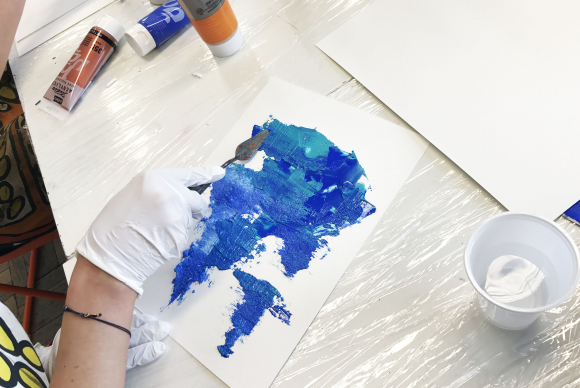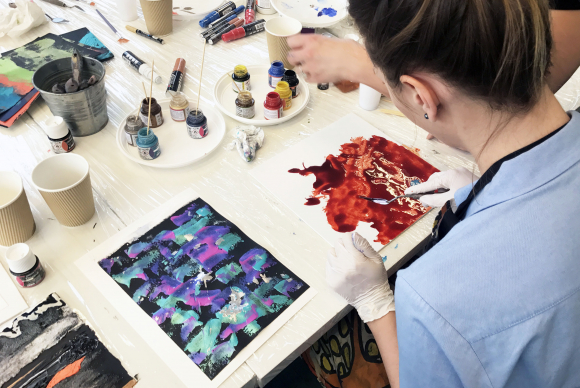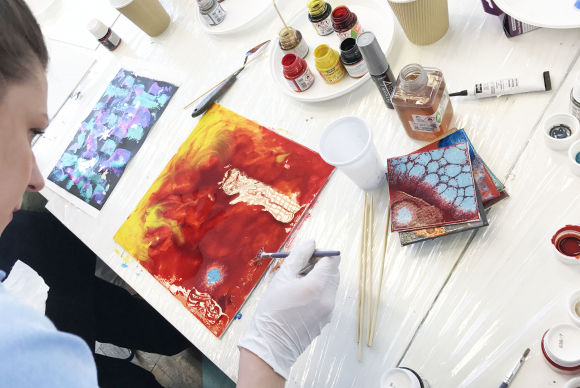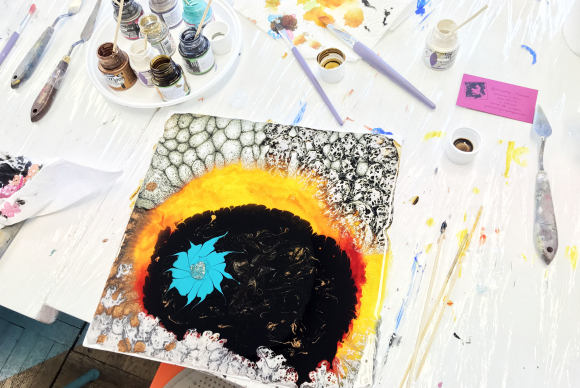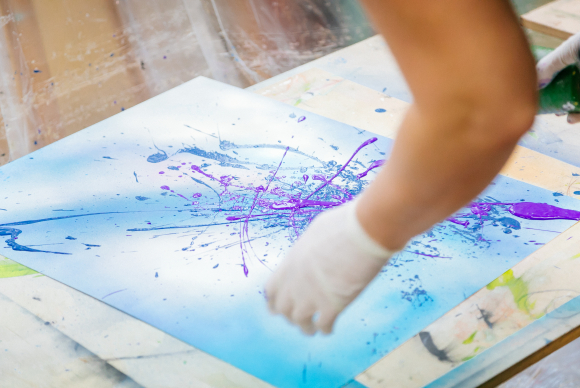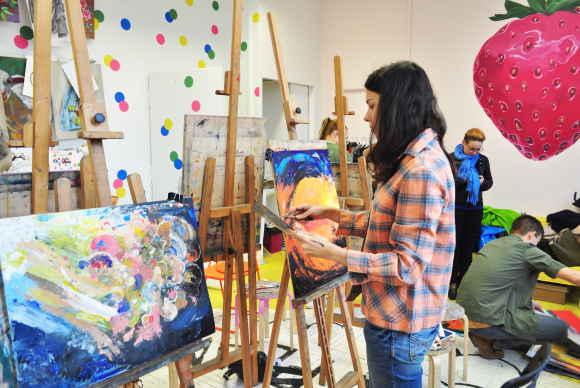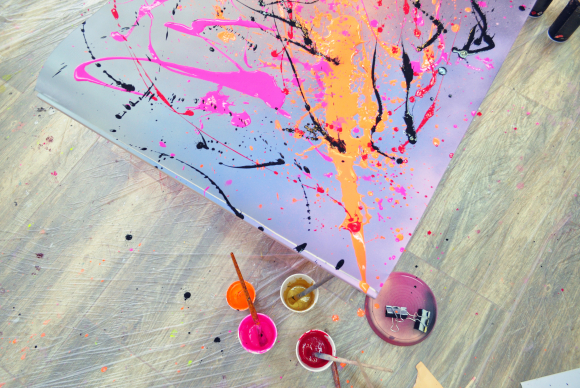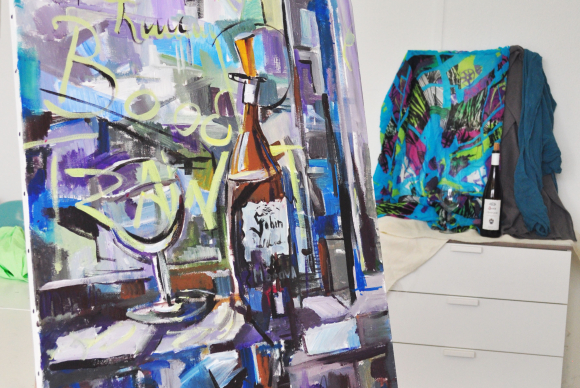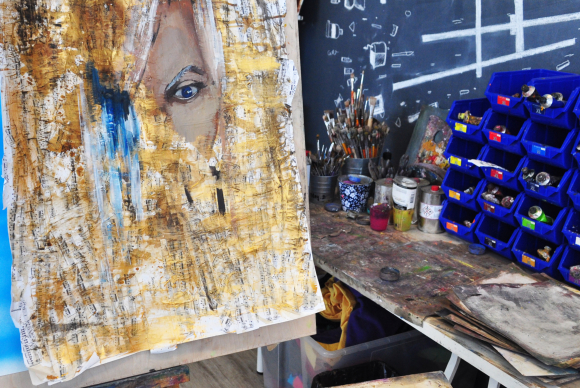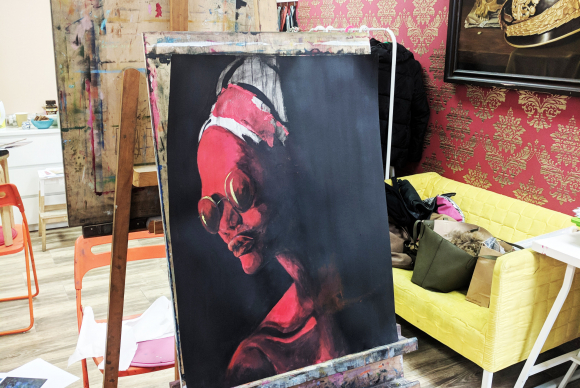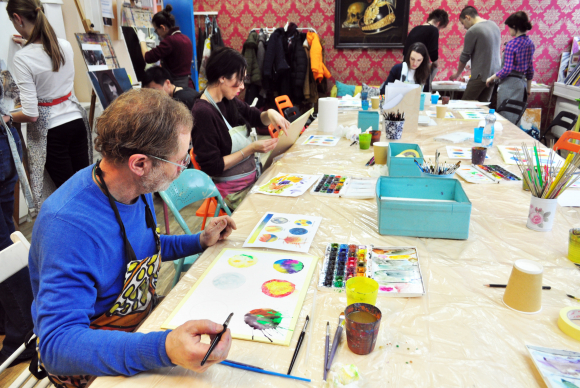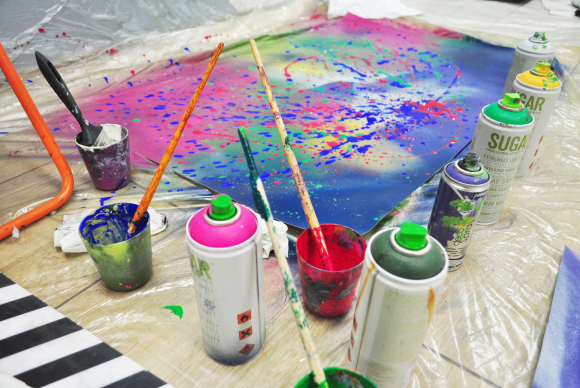 Abstract painting course for beginners
Do you enjoy originality and are you in love with colours? Want to create beautiful works and break some rules? That's the course for you!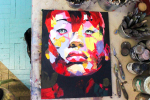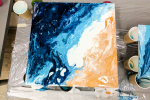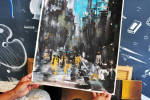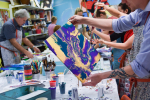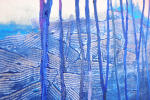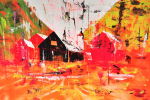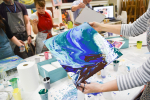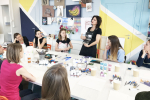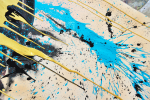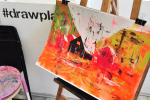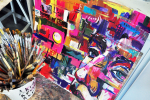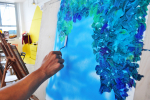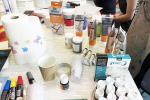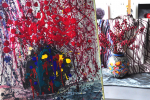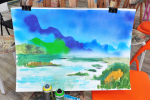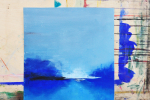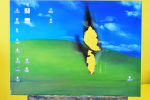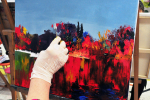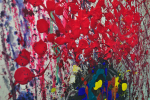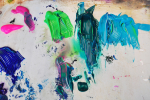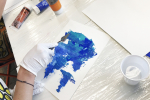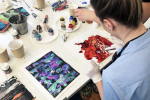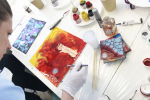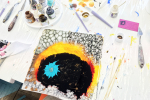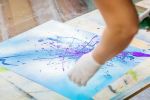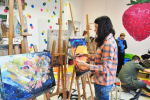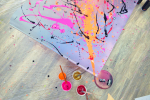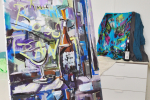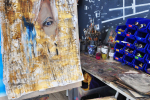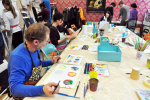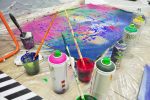 Do you enjoy originality and are you in love with colours? Want to create beautiful works and break some rules? That's the course for you!
Great friendly atmosphere at the studios
Get great results fast. Perfect for total beginners
We will provide you with all the art materials
Abstract painting will reveal incredible perspectives of creativity to you.
Are you excited by the freedom abstract painting has to offer? You don't enjoy realistic art that much, but you feel that expressive art is perfect for you? Or are you starting out with painting and want to find your own unique style? Join our course and discover endless possibilities of abstract and expressionist art. We will walk you through main principles of making your own art in unique and inspiring ways. We will also study many painting techniques and learn many tricks on the way. 
We will explain what makes abstract and expressionist paintings work and how to make them magnetic to the viewer. Both compositionally and technique-wise. We will discuss art history and what makes some paintings so memorable and mesmerising. You will learn everything you need to work with acrylics, sprays and palette knives. Course is perfect for everyone who does not want to be limited by boundaries of realism. We will also practice working with pouring liquid art, action painting and so much more. It will be a lot of fun!
Our amazing lecturers will guide you and explain how to fight creativity block, how to make your painting more visible. Abstract course at Draw Planet will inspire you and help you start creating your own art. Time to start now 🙂
What to bring with you? Nothing 🙂  All the materials and supplies are always provided to you for free at Draw Planet!
Course is taught in English!
You don't need to buy anything extra for the course. All the materials and equipment will be prepared and provided for you at the studio.
Sign-up form and all the information about the dates of the course are lower on this page! Don't leave it for later – SIGN-UP NOW!
Friendly and inspiring Draw Planet atmosphere
With us you will learn quickly and make great progress
One lecture once a week, same day every week
All top quality art supplies are always provided for free
Nice professional lecturers and effective programs
Perfect for beginners. We will help and support you
There are a lot of cool lectures in the programm
Each lecture is 3 hours.
Price for the whole lecture is 570 CZK
Prince includes all the great materials
Come and try every time something new !
Look at students who started with this course. You will manage this too. Learn to create with Draw Planet!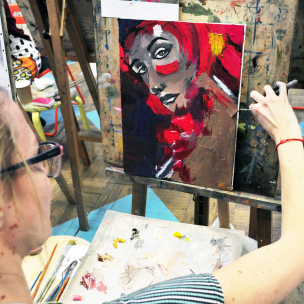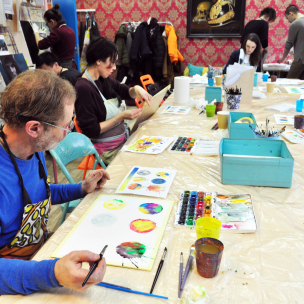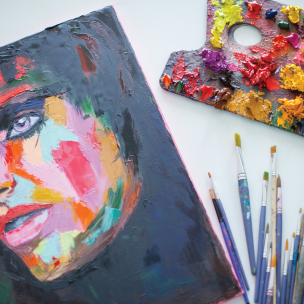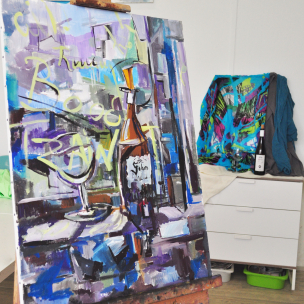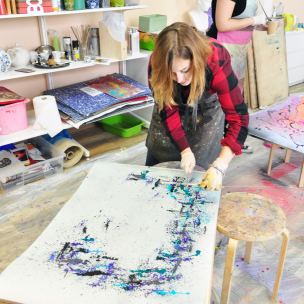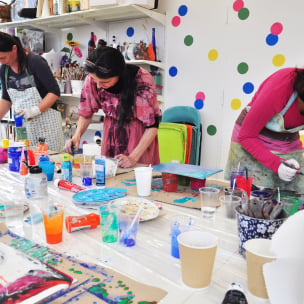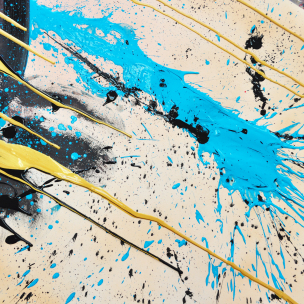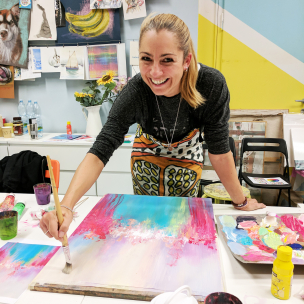 Lecturers
Dominik
Charismatic and energetic, Dominik, graduate of Prague's Academy of Figurative Arts has his own distinct painting style. He works intensively with conceptual painting, reinterpretation of classical works and figurative realism. He is an excellent teacher and is loves sharing his knowledge across many different techniques, styles and courses with our students. Come and join!
Barbora V
The very start of the creative path may be challenging. That is why it is absolutely essential that the lecturer is able to create a pleasant and comfortable atmosphere at the studio. Barbora somehow always manages to do just that! Thanks to her education at the Art Academy in Prague she has tones of tricks and ideas to share with her students. She has mainly worked in a more realistic manner, until recently when her art has turned more expressionist and abstract. She will motivate and guide you through the course and help you with color theory and composition. You will fall in love with art at her lectures.
Stan Solo
We hardly know any material that Stan does not work with very well. He is exceptional with acrylics, markers, sprays, airbrush, drawing and everything else. To top all that, he is always getting better - he sketches, draws, comes up with storyboards and creates comics all the time. His exceptional charisma and a lot of knowledge in the field make him an incredible lecturer. At Draw Planet he is in charge of comics, fashion illustration, sketching and illustration.
More about course
The course of abstract painting is suitable for anyone who wants to push the boundaries and  immerse oneself in creativity! We have prepared an excellent program with great teachers. To clarify how to paint an abstract image, we start nicely from the beginning and get closer to history. We will talk about famous artists and different types of abstract art.
In many cases, abstract painting is based on the appropriate use of colours. Therefore, we will explain how colours are mixed, how to achieve the right transitions, or what colours stimulate what impressions etc. You will enjoy painting with brilliant, vibrant acrylic colours, watercolours and a lot more!
How to make an abstract painting? Abstract painting means learning to use many tools, not just brushes. We will focus on palette knives, collages, modelling paste. We must not forget the sprays! There will be a lot of different materials :).
Open up new possibilities and create works with the help of our teachers. In the pleasant atmosphere of the studios it will be easy. The course of Abstract painting in Draw Planet Prague will bring you relax the desire to create. We looking forward to seeing you 🙂
Course program
1

Introduction to abstract art, theory of image composition, assignment - 2 abstract compositions on the topic: "Statics and dynamics". Presentation. Exercise on watercolours.
Task: creating two watercolour compositions - statics and dynamics.

2

Colour theory, colour mixing, work with a spatula based on fruit models. Presentation.
Task 1: mix 2-3 shades of panton (photo with colour palette)
Task 2: practice with a spatula - we paint the fruit, the lecturer explains how to create volume and how to work with a spatula.

3

We continue to work with spatulas and paints.
Task: we paint with a spatula on canvas on cardboard according to a picture of landscape.

4

Liquid techniques in abstraction - acrylic with pouring, introduction to alcohol ink. Presentation.
Task 1: creating 2 paintings in the technique of pouring, cardboard on canvas
Task 2: creating 2 paintings using alcohol ink, A3 paper.

5

Stylized still life paint with acrylics. Presentation.
Task: students choose their own still lifes from objects and materials, create several proposals for compositions and ideas, after consulting with the lecturer students continue on a large format.

6

6th. lesson

Mix media / dripping and action painting. Presentation.
Task 1: creating a painting in the mix media technique - a combination of spraying and different types of markers.
Task 2: large abstract painting in dripping technique.

7

A combination of abstract painting and realistic elements, creating an impression on the viewer. Presentation. Creating your own portrait for the rest of the course.
Task: selecting a realistic template for your future abstract portrait, creating several sketches, after consulting with the lecturer continuing to a larger format.

8

Finishing your abstract portrait.
Frequently asked questions and answers
I DON'T KNOW HOW TO DRAW/PAINT/DESIGN ETC. CAN I STILL COME TO DRAW PLANET?
Definitely! That is what we do – we teach people to draw and develop creatively when they don't even know how to start. We specialize in instructing beginners and people with no creative or drawing experience. We approach all of our students individually and with great care. It means the world to us that you learn the skills and finish Draw Planet courses absolutely satisfied with your studies.
CAN I COME JUST FOR A VISIT?
Sure! We love our guests and understand that they want to meet teachers, see the studios, and observe the creative process. We will show you everything that you are interested in and will answer all of your questions. It would be awesome if you let us know you are coming a few hours in advance.
WHERE ARE THE STUDIOS?
We have prepared beautiful studios for you in Prague city centre with perfect public transport availability. Draw Planet address is Sokolovská 131/86, Praha 8, Karlín. Right on the Křižíkova station (metro, tram). You can find us in the Zirkon building, 3rd floor. Also on occasion there may be available parking around the building.
HOW AM I SUPPOSED TO LEARN TO DRAW, IF I AM ALWAYS SO BUSY AND SIMPLY DON'T HAVE THE TIME?
In our superconnected and hurried times it is essential to make some time only for yourself. Surely, it is not always possible, but if we are speaking longterm, if you are busy nonstop it might backfire. If you don't allow yourself to rest and regenerate, even your work will be ever harder to manage with all the stress. Creative tasks allow you to switch, find new original solutions and learn new skills, you will feel motivated with the progress you are making and will be in a supporting and motivating environment. Try looking at your schedule and finding some space for yourself, it will do you good.
CAN I TRANSFER MY COURSE OR WORKSHOP TO A FRIEND OF MINE?
Yes. Only please let us know in advance.
WHAT HAPPENS IF I CAN'T COME TO A LESSON?
We understand that anything can happen and you might not be able attend every single lesson in the course. It is not a huge problem if you miss one lesson. You can still manage everything in the program – our teachers will do everything to help you so that you are not left behind. When it is possible, sometimes in some courses, we organize a special last lesson so that everyone who has missed a lesson can finish their work or have a cup of tea. But this is not always the case, due to the complications of scheduling. Please try to attend all lessons in a course.
WHAT DO I NEED TO BRING WITH ME?
Nothing. We always provide you with all the materials that are needed for the course for free. You don't need to bring anything except for your imagination. Just come and enjoy the lesson.
HOW LONG HAVE YOU BEEN TEACHING COURSES?
Draw Planet has been offering courses and workshops for more than 3 years now. And we are constantly continuing to perfect our courses and materials and to find new inspirations. We have managed to design our courses in such a way that they are always exciting and engaging both for adults and kids.
CAN I LEARN TO DRAW, IF I DON'T HAVE A BIG TALENT?
We all have talent for creating art. But we have to develop it. We all used to draw and paint when we were small. But some were supported, complemented and provided with right conditions, others were not. So some developed their talent more, and others did not yet. But that is the beauty of creating art – you can start and learn any time. It is never late to train and make quick progress. You simply have to begin your drawing course and amaze yourself with the progress you are making.
WHY EVEN DRAW, PAINT AND DESIGN ANYTHING AT ALL?
There is a mounting amount of evidence for why creativity is good for you! You will express your emotions freely, improve your memory and get rid of stress. Thanks to creativity you will be more noticing, more empathetic and even more effective at your work. You will be motivated by the progress you are making. But mainly you will have some time dedicated only for you and beautiful works you will make. Creativity makes people happier, join us now!
DOES IT MAKE SENSE TO COME IF I CAN'T EVEN DRAW AT HOME?
Of course :) Aspiring artists often lack guidance and support needed, they don't know how to do something they crave and don't have a direction. To make good progress you must have a professional leading you, helping you every step of the way and motivating you during your studies. Our experienced and energetic lecturers will guide you, motivate you and inspire! Our effective programs will ensure that you are making big advancements. And it is always fun at Draw Planet. Come and see for yourself!
WHO ARE YOUR LECTURERS?
Everybody who teaches at Draw Planet is always very friendly, creative and open-minded. All of our lecturers are very experienced teachers who are also active in their own creative pursuits.
WHAT ARE THE COURSES AND WORKSHOPS?
A course is a set of lessons, usually between 7 and 11 in number. Normally one lesson in a course is 3 hours (180 minutes).
A workshop is usually an individual lesson or 2 lessons. Workshops can last from 2 hours to 8 hours for a whole day workshop.
CAN I RECEIVE MONEY BACK FOR A COURSE I AM NOT ABLE TO ATTEND?
A refund for a paid course is possible. We try to approach each situation individually and always try to find the best solution for you. If it's possible, we can reschedule or offer you a different course. For a more detailed policy on refunds, please see "Fee return" in the About Us section.
WHAT IF I AM NOT SURE WHICH COURSE TO TAKE?
It is often the case with young artists that they are unsure which technique they want to pursue. The easiest solution is to write us at [email protected] and let us know what you expect from the course. We will find the course that suits you best. The important part is to take the first step.
I HAVE COMPLETED A COURSE, WHAT NEXT?
We encourage you to continue to develop your creativity! You can buy art supplies and continue to draw and paint on your own. You might consider coming to the studio just to draw on your own or to join a new course or workshop. We often also throw little parties, take trips, and organize interesting talks from creative professionals, like designers, painters, etc. Sign up for our newsletter below and like us on Facebook. https://www.facebook.com/drawplanetcz
Looking for a different course?