Lettering and calligraphy course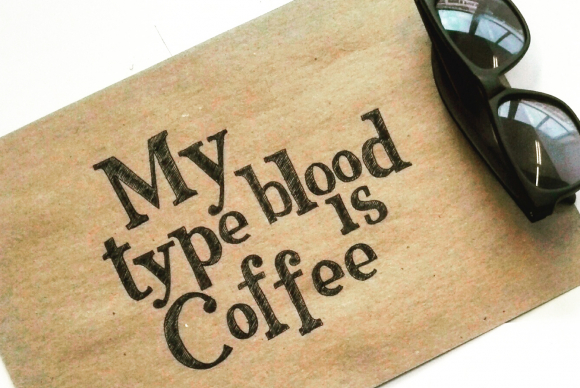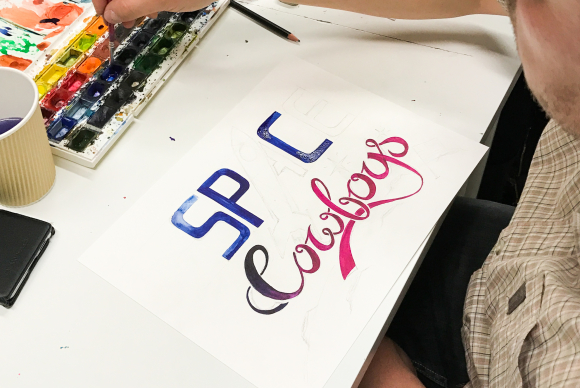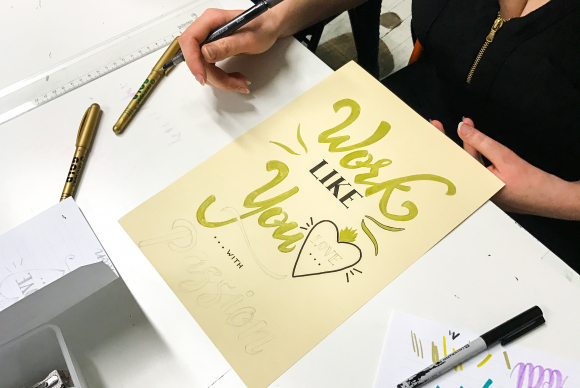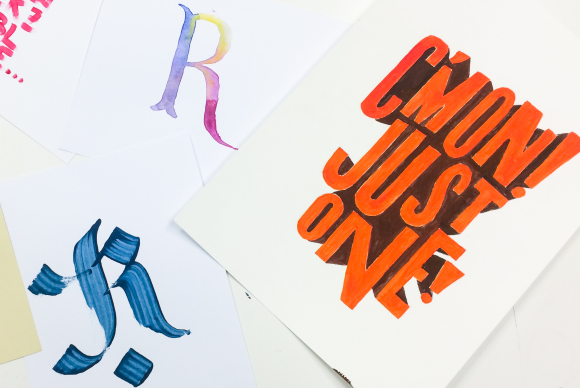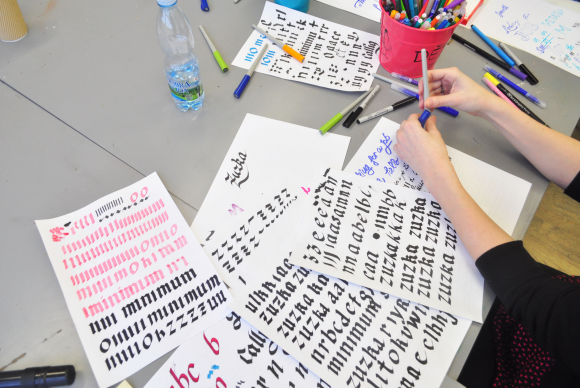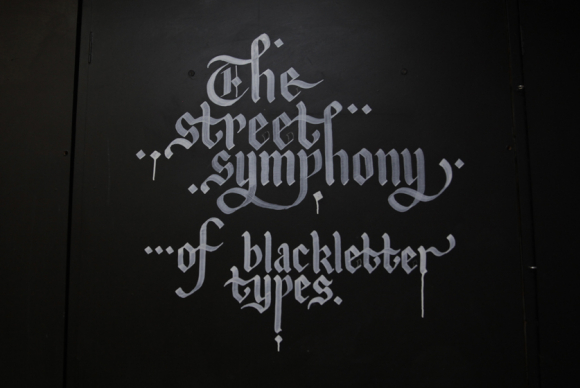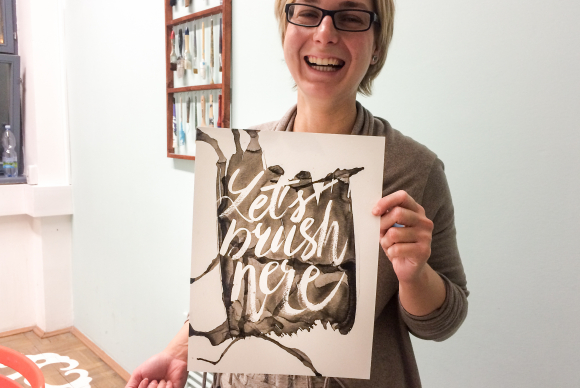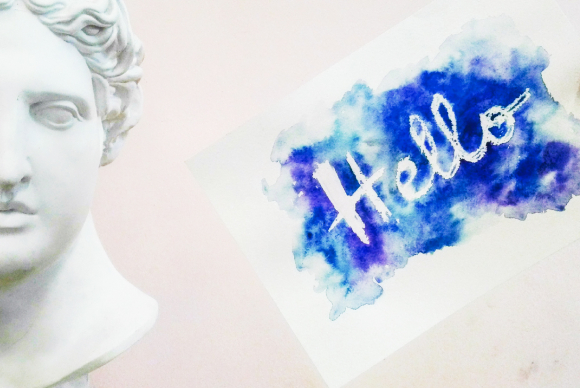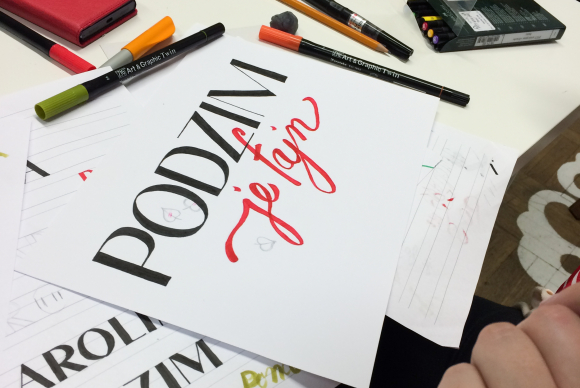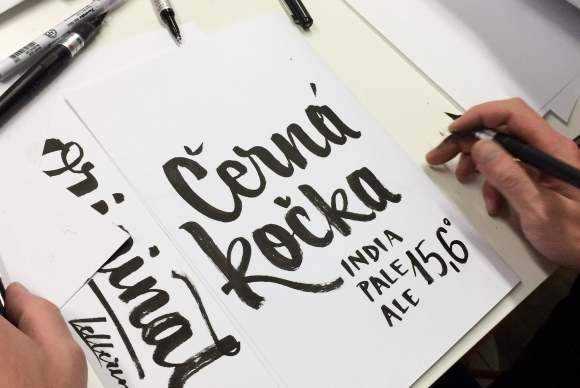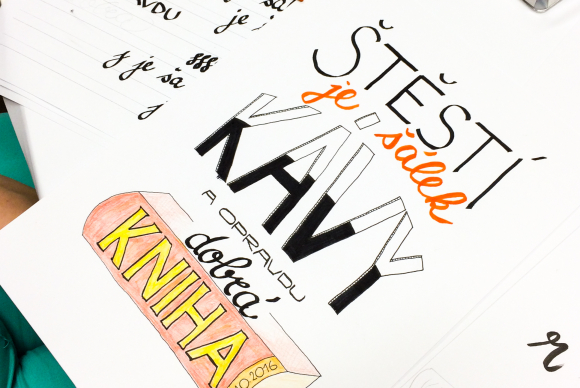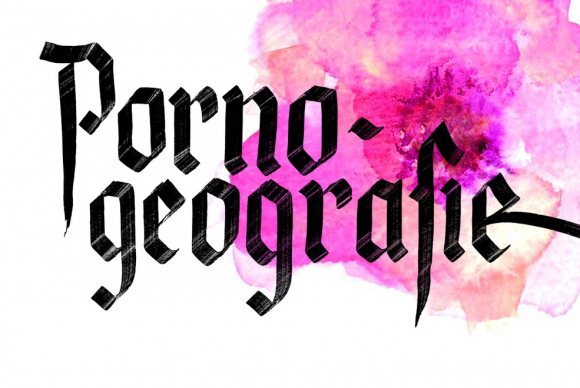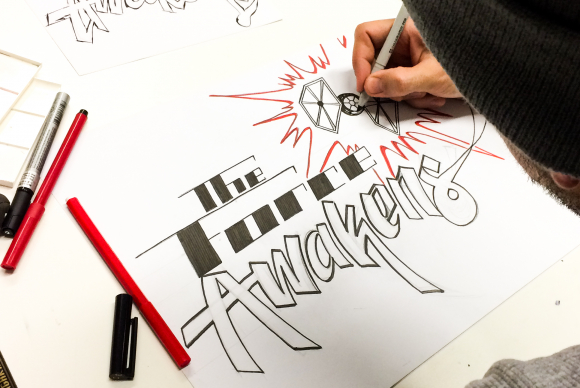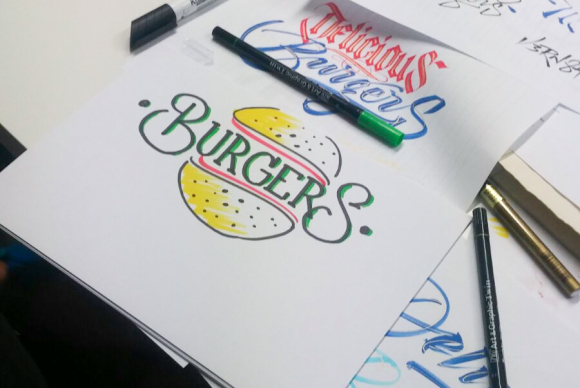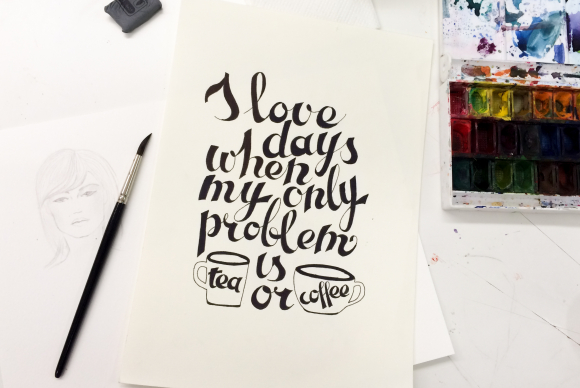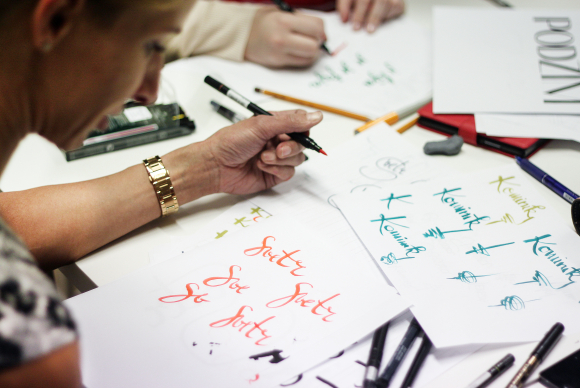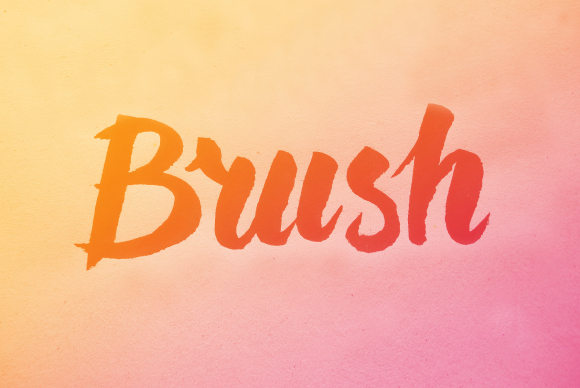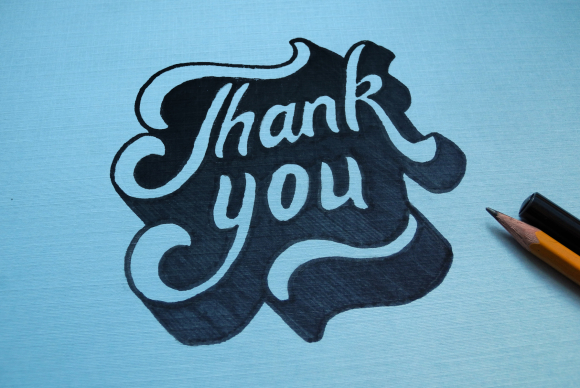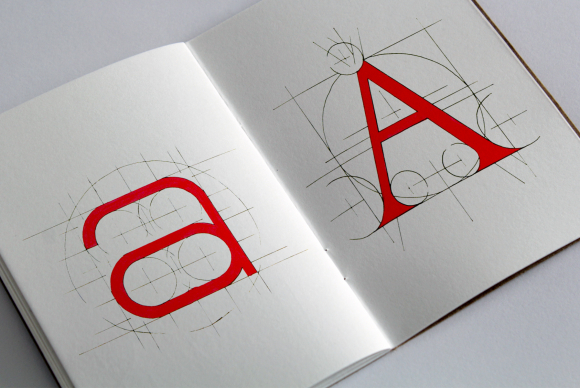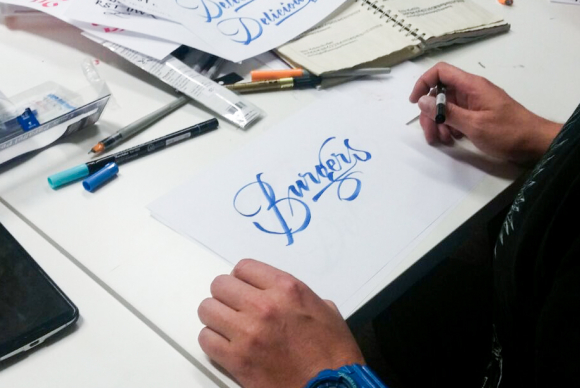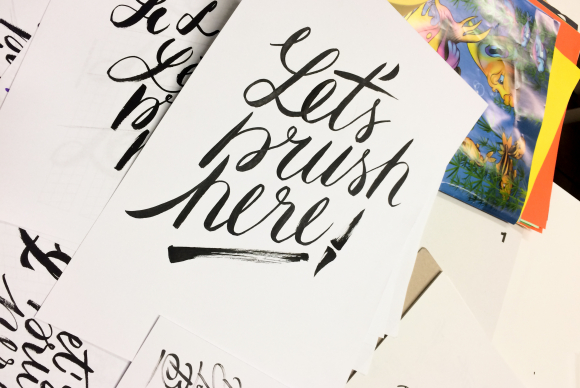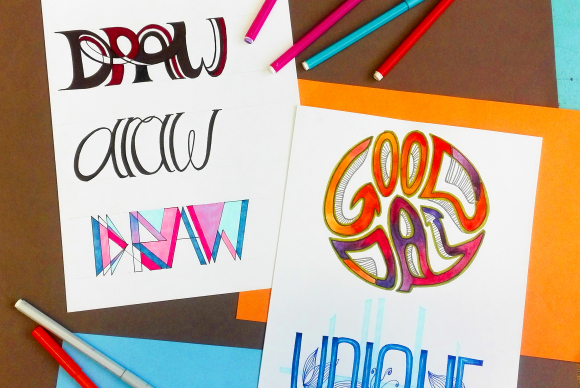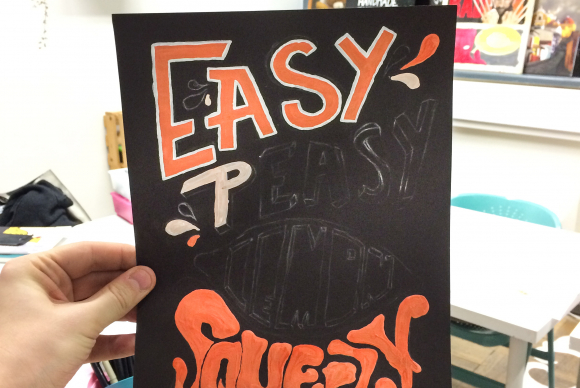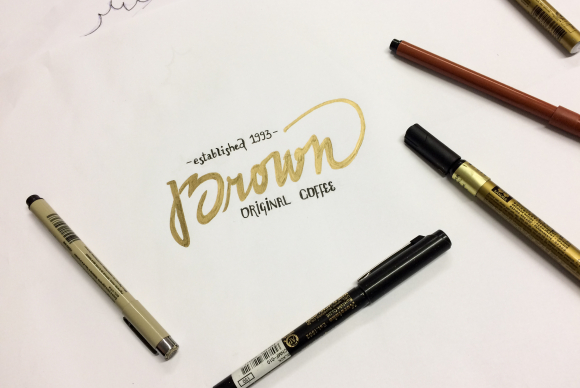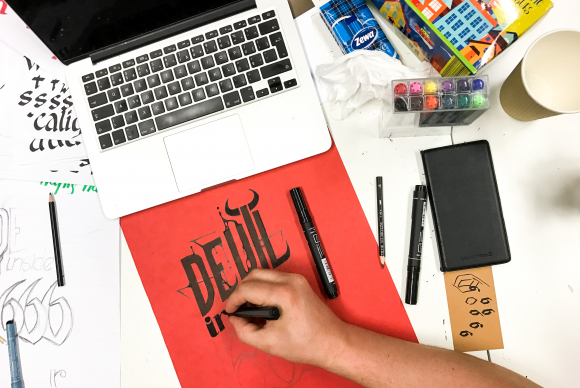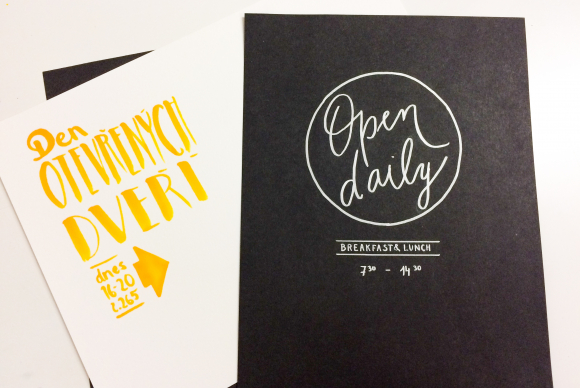 Lettering and calligraphy course
Are you fascinated by modern lettering and calligraphy and wonder how are they made? Then you are just at the right place! Our Modern lettering and calligraphy course is made for you!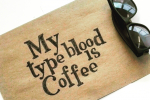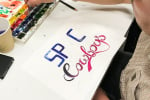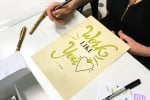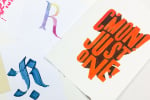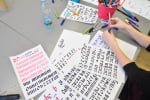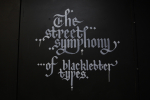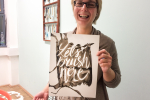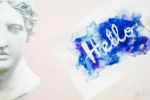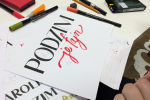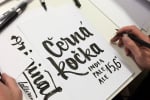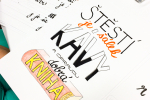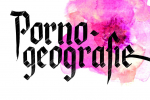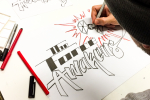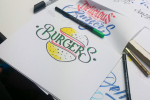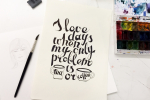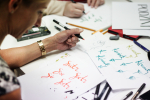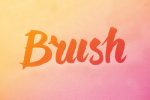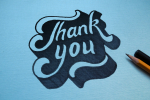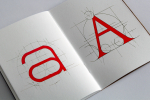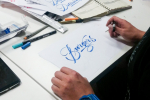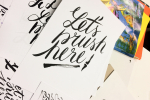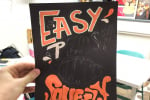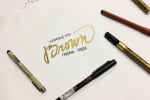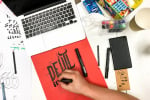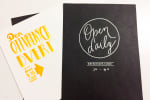 Are you fascinated by modern lettering and calligraphy and wonder how are they made? Then you are just at the right place! Our Modern lettering and calligraphy course is made for you!
Great friendly atmosphere at the studios
Effective programs and motivating lecturers
Get great results fast. Perfect for total beginners
Flexible missed lessons replacement
We will provide you with all the art materials
Excited about calligraphy and lettering? Learn how to create logos, postcards, invitations. Join now!
Welcome to our beautiful lettering and calligraphy course for complete beginners! With Draw Planet classes you will learn modern calligraphy techniques that border with lettering and illustration. Lettering is a booming industry, that can become your future profession or a life-long hobby. We will dive into typography, create brush logos, write gothic letters and create stunning wedding copperplate invitations. It will be a lot of fun!
We will gradually walk together through the anatomy of the letter towards cool font compositions. You will create your own beautiful handwritten art with no previous experience whatsoever 🙂 Along the way we will learn theory, do a lot of calligraphy practice and get inspired by the leaders in the field.  You will be amazed by how much fun lettering is!
Join the lettering and calligraphy course for beginners at Draw Planet and learn to create amazing handwritten art with zero experience. Sign-up now!
Course is taught in English!
What to bring with you? Nothing 🙂  All the materials and supplies are always provided to you for free at Draw Planet!
Sign-up form and all the information about the dates of the course are lower on this page! Don't leave it for later – SIGN-UP NOW!
Friendly and inspiring Draw Planet atmosphere
With us you will learn quickly and make great progress
One lecture once a week, same day every week
All top quality art supplies are always provided for free
Nice professional lecturers and effective programs
Perfect for beginners. We will help and support you
There are 8 lectures + 1 bonus lesson at the end
Each lecture is 3 hours. Course is 27 hours total
4900 CZK for the whole course including materials
It is just 181 CZK for each hour of fun and learning
If you miss a lecture – we will do our best to replace it for you! Just write us an email.
Look at students who started with this course. You will manage this too. Learn to create with Draw Planet!
Course program
1

Introductory word on calligraphy, contemporary trends and lettering.
Trailer of Signpainters. Short discussion of the lettering community in the US. Commercial field and application.
Working with broad nib.
Explanation why we use Parallel pens.
A) Gothic
B) Roman
C) Italic
Working with ABC of Custom Lettering, live and video demonstrations.
Working with practice sheets, references, writing same word in all three styles. Final own realisation.

2

Brief coverage of the 1st lecture.
Explanation of the principle difference between broad nibs and brushes. Theoretical introduction into brush lettering, how was it created, how did it evolve.
Different styles of typographic higher and lower ascenders.
Covering different styles of modifying brush letters. Gesture, quick handwriting, tempo, keeping brush lettering in a straight line.
Typographic ligatures, styles of underlinings and horizontal lines.
Live and youtube demonstrations, topical publications.
Working with references and creating your own brush versions of a famous logo.

3

Typography, blocking letters, sign painting.
Demonstrations of publications, various resources to work with in the free time.
GT America font and details.
Myfonts, fontsquirell and how to work with them.
Drawing typography, outlines and coloring.
Spacing, dynamics, rythm. Drawing VLTAVA. Covering most frequent mistakes in typographic drawing.
Contrasting brush and typography. Antiqua. Differentiated widths and undifferentiated widths. Demonstrating how to combine print fonts and brush handmade lettering. Various serif fonts and diagonal writings.

4

Contrast, combining styles.
Applying and using circles, underlinings, hyphens, quotation marks, lines.
Applying knowledge from previous lectures.
Workin with Parallel pens, Ikea, Centropen, pencil.
Combining and creating more complex composition, more styles.

5

Oblique pen, copperplate style.
Working with practice sheets.
Consistent inclines, controlling pressure, gestures, calligraphy curlicues.
Various types of writing same letter.
Honing chose quotations.
Creating beautiful invitations.
Inscribing letters and making a postcard.
Demonstrating that you can create a similar effect both with markers.
Video demonstrations of the copperplate calligraphy.

6

Combining lettering with illustration.
Learning to work more with watercolor, colored penicls and paints.
Adding flags, floral effects, deforming fonts. Creating shadows, 3D effect and other cool lettering tricks.
Combining previous experiences and making your own inspiring illustration.

7

Combining previous experiences and creating own unique lettering. Students choose any two of
a. Brush logo and brief outline of corporate identity
b. Blocking letters, sign painting for cafes, posters
c. Oblique pen calligraphy with illustration/wedding invitation

8

Commercial realisation
Developing branding / logotype / package design / invitation/menus / t-shirt design
Sketches, ideas, lecturer serves as a client who communicates what he likes, what he does not like and a longer realisation.
Frequently asked questions and answers
I DON'T KNOW HOW TO DRAW/PAINT/DESIGN ETC. CAN I STILL COME TO DRAW PLANET?
Definitely! That is what we do – we teach people to draw and develop creatively when they don't even know how to start. We specialize in instructing beginners and people with no creative or drawing experience. We approach all of our students individually and with great care. It means the world to us that you learn the skills and finish Draw Planet courses absolutely satisfied with your studies.
CAN I COME JUST FOR A VISIT?
Sure! We love our guests and understand that they want to meet teachers, see the studios, and observe the creative process. We will show you everything that you are interested in and will answer all of your questions. It would be awesome if you let us know you are coming a few hours in advance.
WHERE ARE THE STUDIOS?
We have prepared beautiful studios for you in Prague city centre with perfect public transport availability. Draw Planet address is Sokolovská 131/86, Praha 8, Karlín. Right on the Křižíkova station (metro, tram). You can find us in the Zirkon building, 3rd floor. Also on occasion there may be available parking around the building.
HOW AM I SUPPOSED TO LEARN TO DRAW, IF I AM ALWAYS SO BUSY AND SIMPLY DON'T HAVE THE TIME?
In our superconnected and hurried times it is essential to make some time only for yourself. Surely, it is not always possible, but if we are speaking longterm, if you are busy nonstop it might backfire. If you don't allow yourself to rest and regenerate, even your work will be ever harder to manage with all the stress. Creative tasks allow you to switch, find new original solutions and learn new skills, you will feel motivated with the progress you are making and will be in a supporting and motivating environment. Try looking at your schedule and finding some space for yourself, it will do you good.
CAN I TRANSFER MY COURSE OR WORKSHOP TO A FRIEND OF MINE?
Yes. Only please let us know in advance.
WHAT HAPPENS IF I CAN'T COME TO A LESSON?
We understand that anything can happen and you might not be able attend every single lesson in the course. It is not a huge problem if you miss one lesson. You can still manage everything in the program – our teachers will do everything to help you so that you are not left behind. When it is possible, sometimes in some courses, we organize a special last lesson so that everyone who has missed a lesson can finish their work or have a cup of tea. But this is not always the case, due to the complications of scheduling. Please try to attend all lessons in a course.
WHAT DO I NEED TO BRING WITH ME?
Nothing. We always provide you with all the materials that are needed for the course for free. You don't need to bring anything except for your imagination. Just come and enjoy the lesson.
HOW LONG HAVE YOU BEEN TEACHING COURSES?
Draw Planet has been offering courses and workshops for more than 3 years now. And we are constantly continuing to perfect our courses and materials and to find new inspirations. We have managed to design our courses in such a way that they are always exciting and engaging both for adults and kids.
CAN I LEARN TO DRAW, IF I DON'T HAVE A BIG TALENT?
We all have talent for creating art. But we have to develop it. We all used to draw and paint when we were small. But some were supported, complemented and provided with right conditions, others were not. So some developed their talent more, and others did not yet. But that is the beauty of creating art – you can start and learn any time. It is never late to train and make quick progress. You simply have to begin your drawing course and amaze yourself with the progress you are making.
WHY EVEN DRAW, PAINT AND DESIGN ANYTHING AT ALL?
There is a mounting amount of evidence for why creativity is good for you! You will express your emotions freely, improve your memory and get rid of stress. Thanks to creativity you will be more noticing, more empathetic and even more effective at your work. You will be motivated by the progress you are making. But mainly you will have some time dedicated only for you and beautiful works you will make. Creativity makes people happier, join us now!
DOES IT MAKE SENSE TO COME IF I CAN'T EVEN DRAW AT HOME?
Of course :) Aspiring artists often lack guidance and support needed, they don't know how to do something they crave and don't have a direction. To make good progress you must have a professional leading you, helping you every step of the way and motivating you during your studies. Our experienced and energetic lecturers will guide you, motivate you and inspire! Our effective programs will ensure that you are making big advancements. And it is always fun at Draw Planet. Come and see for yourself!
WHO ARE YOUR LECTURERS?
Everybody who teaches at Draw Planet is always very friendly, creative and open-minded. All of our lecturers are very experienced teachers who are also active in their own creative pursuits.
WHAT ARE THE COURSES AND WORKSHOPS?
A course is a set of lessons, usually between 7 and 11 in number. Normally one lesson in a course is 3 hours (180 minutes).
A workshop is usually an individual lesson or 2 lessons. Workshops can last from 2 hours to 8 hours for a whole day workshop.
CAN I RECEIVE MONEY BACK FOR A COURSE I AM NOT ABLE TO ATTEND?
A refund for a paid course is possible. We try to approach each situation individually and always try to find the best solution for you. If it's possible, we can reschedule or offer you a different course. For a more detailed policy on refunds, please see "Fee return" in the About Us section.
WHAT IF I AM NOT SURE WHICH COURSE TO TAKE?
It is often the case with young artists that they are unsure which technique they want to pursue. The easiest solution is to write us at [email protected] and let us know what you expect from the course. We will find the course that suits you best. The important part is to take the first step.
I HAVE COMPLETED A COURSE, WHAT NEXT?
We encourage you to continue to develop your creativity! You can buy art supplies and continue to draw and paint on your own. You might consider coming to the studio just to draw on your own or to join a new course or workshop. We often also throw little parties, take trips, and organize interesting talks from creative professionals, like designers, painters, etc. Sign up for our newsletter below and like us on Facebook. https://www.facebook.com/drawplanetcz
Looking for a different course?